The 4 Best Airbnb Management Apps for Your Rental Business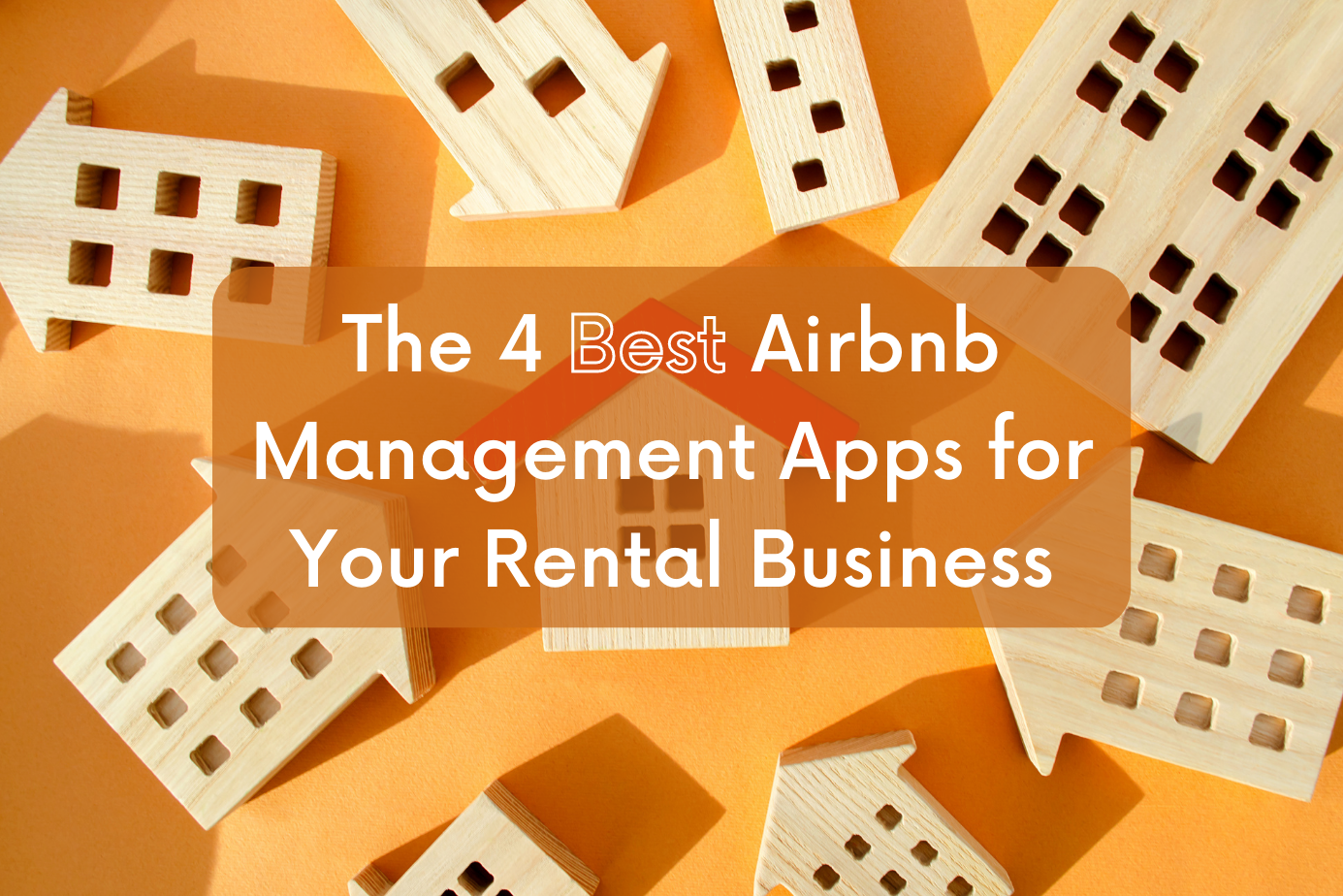 A lot goes into running a successful Airbnb and short-term rental business – especially when you have multiple properties. There are routine cleanings and maintenance on the property, marketing for new bookings, management of existing guests, and tracking of revenue and expenses. The task list can go on and on, but thankfully, there's an app (or four) for that! Here are the 4 best Airbnb management apps to support your short-term rental business.
The "All-in-One" with iGMS
iGMS is the ultimate all-in-one Airbnb management software. It will help syndicate listings and manage bookings across multiple rental sites so you don't have to update them individually. You can also view a calendar for the cleaning schedules of different properties as guests come and go. iGMS provides a unified inbox to streamline all guest communications and generate automated replies. In addition to auto-messaging, the software also puts customer reviews into ready-made templates that can be added to websites or posted on social media. If all those features aren't enough, iGMS also offers payment processing and transaction management!
Set Rates with Wheelhouse
Wheelhouse runs an analysis of your rental property and the local market to provide recommendations in different pricing scenarios. The data shows the best weekday vs weekend rates, seasonal adjustments, discount rates, and minimum and maximum price points. You can even play with the settings to see pricing suggestions for 3-day stays vs week-long stays. Track each property's pricing performance from the dashboard and adjust the settings to stay on target with your desired profit. Analyze the data frequently as the rental market fluctuates and to reflect any significant changes made to a property.
Safe & Secure with Google Home
Everyone loves a smart home, so incorporating this technology can elevate your Airbnb in addition to providing safety and security. Google Home can connect to nearly every piece of smart technology in a home. Everything from lighting, climate control, entertainment, appliances, and security systems can be controlled from an app. You can adjust door codes for guests, check if the ovens are turned off, and be alerted immediately if smoke or CO is detected. Be careful not to overstep boundaries here, though. While it is your property, guests still have a right to their privacy while renting it.
DIY Marketing with Canva
Create your own marketing content on Canva with ready-made templates. Start by setting up a Brand Kit with logos, colors, and fonts for consistency in your designs. Search for various types of posts, such as reels, grid layouts, highlights, and stories, and input professional photos and details for each property. You can then run professional-looking ad campaigns on social media to attract more guests to your rental properties. This is also a great way to make local guidebooks for guests as both printables and e-books. Search for "travel guidebooks" or "travel newsletters" and swap out the content with your favorite local suggestions!
These are just some of the best Airbnb management apps available right now, but there are so many more! With all the options to choose from, it's easy to find one within your budget that works for you. Whether you're wearing all the hats yourself or you work with a team and need streamlined processes, it's worth the investment. Using these apps will help you run a more successful rental property business and accelerate growth at a faster rate. And when you aren't spending all your time on these tasks, you can be out there looking for more rental properties!
Looking to spruce up your Airbnb listings with high-quality, professional photography? Book Square Foot Photography's residential photography services today!