12 Tips for a Successful Year in Real Estate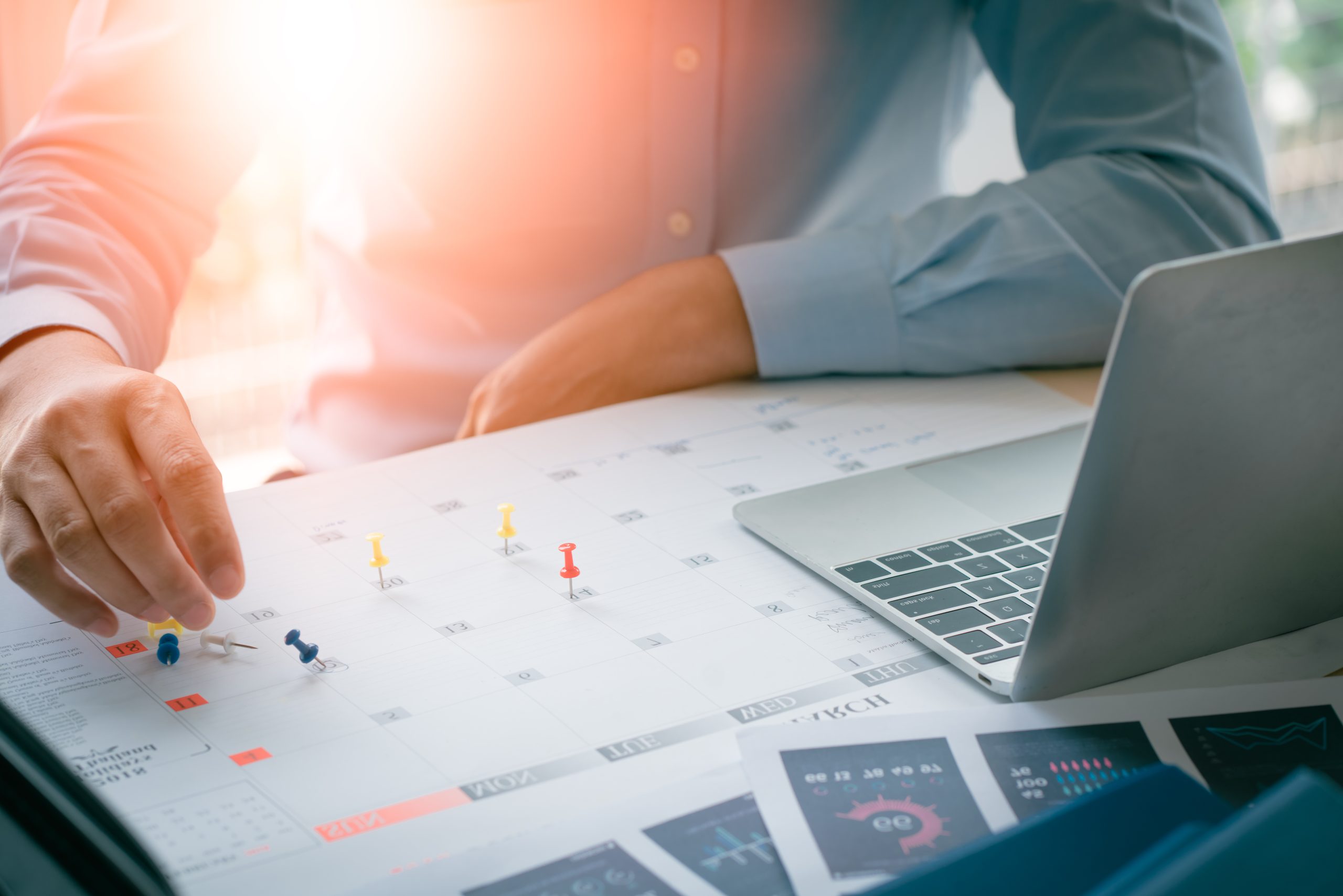 2023 is here! How are you planning to have a successful year in real estate? Whether you're just starting as an agent or you've been in the business for years, having a plan that works to your strengths is key to achieving your best performance. Some agents are more natural short-term planners than long-term, and some still prefer a written agenda over a digital one. There is no universal way to do it right. Whatever planning and organization styles you prefer, we have 12 tips to help you have your most successful year yet!
What Type of Planner Are You?
Everyone is a planner, even if they don't think they are. Having no plan is a plan – it just may not lead to a successful year for you. If you find yourself in the "no plan" category, you may want to shift your mindset into short-term planning before focusing on long-term goals. Long-term planners look ahead to determine what sequence of actions needs to be taken to achieve a future result. Meanwhile, short-term planners take immediate action for more immediate results that they can build on. Check out these tips for long-term and short-term planners:
Long-Term Planner (1+ Years)
Start from the end goal and build your plan backward based on how much time you've given yourself.

Build frequent check-ins into your long-term plan to ensure you're still on track to meet your goals on time.

Leave room for surprise challenges and emergencies so that your plan isn't thrown off schedule and you have time to adapt.
Short-Term Planner (1-12 Months)
Use the SMART technique to get the most out of your short-term goals – they should be Specific, Measurable, Achievable, Realistic, and Time-based.

Establish daily, weekly, and monthly tasks so that every day you're taking specific actions to meet each of your goals.

Short-term planning requires you to think and act faster, so create a workspace with minimal distractions and maximize your ability to focus on each task.
How Do You Stay Organized?
The way you stay organized influences the success of your short-term and long-term business plans. Do you need to physically write things down in order to remember them? Or do you prefer to rely on technology to remind you with alarms and calendar alerts? Maybe you have a tendency to lose things (like your planner, piles of sticky notes, or the elusive left sock). Or maybe you want to take a break from technology every now and again. Here are some tips to help you stay organized in a written or digital method:
Traditional, Written Method
Keep a daily, weekly, and monthly calendar so you can keep track of the big picture, broader details and the smaller picture, specific details.

Group your paper documents together by transaction type along with any relevant contact info, so they're easier to find when you need them.

Don't let your written agenda become a to-do list that you simply check off – use time blocks and SMART tasks to make your days more purposeful.
Modern, Digital Method
Take advantage of

Google Workspace's

integrative apps by allowing your email to automatically sync with your calendar and add deadlines and meetings for you.

Find a project management platform that can keep all of your tasks, documents, goals, and progress tracking in one place, such as

Monday

or

ClickUp

.

Use an online tool or a plug-in, such as

Strict Workflow

or

Stay Focused

, to set timers and block distracting websites while you work on what matters most.
The way you want to plan or think you plan isn't necessarily the best choice for you. Ask yourself if your current strategies have been working or if you find yourself not meeting your goals on time (or at all). It may be difficult to change your habits, but these tips are meant to help you with that transition. From all of us at Square Foot Photography, we wish you a happy 2023 and a very successful year in real estate!