Top Closing Gift Ideas for Homebuyers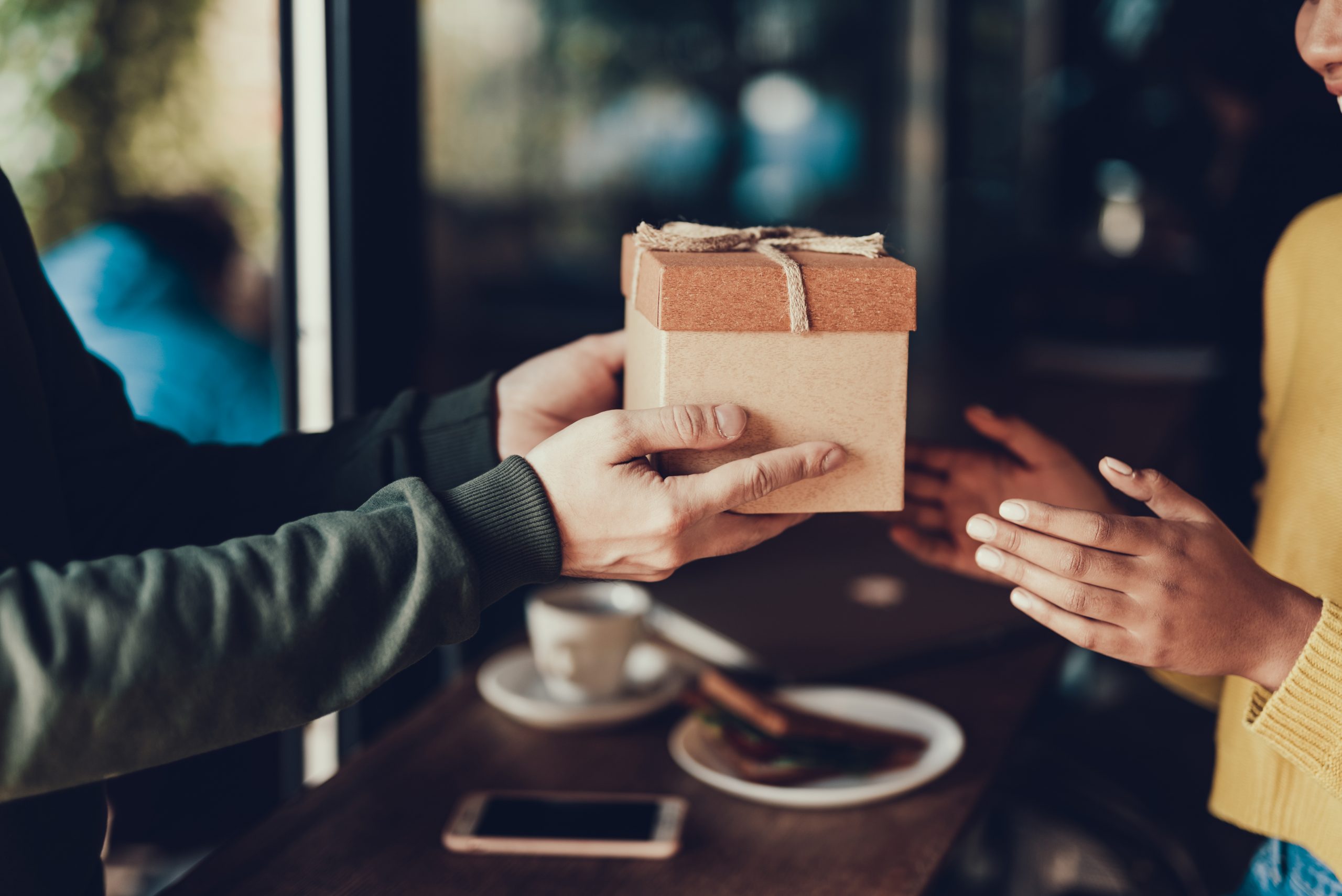 Congratulations, you have just helped your clients close on a home! But the job doesn't end when the keys are turned over. For successful agents, business is not just the transactions, but most importantly the building of relationships. A closing gift is a great way to show you genuinely care and ensure they remember you the next time they need an agent. Here are a few closing gift ideas to help your clients feel welcome in their new home.
Custom Home Portrait
Purchasing a home is a big deal for most clients, who often save for years before signing a contract. Commemorate this accomplishment with a custom painting of their new home. There are many artists to choose from on Etsy (just search "custom home portrait") who create watercolor or hand-drawn portraits and can even add your clients to the artwork. Include a beautiful frame and this piece can now hang in their new home, reminding them of that feeling when they first closed. Bonus points if you can find an original blueprint to include!
Love Street Blonde Beer
Does your client appreciate puns and cold beer? Pop by their new home with a case of Love Street Blonde and tell them you hope they "love their new street." The Kolsch-style beer is a Texas native, made by Houston's Karbach Brewing. Find Love Street at a Texas grocer or liquor store or purchase it online from the Karbach website. Add a personal touch with a branded koozie to go with their beverages.
Gardening Kit
A new home usually means a new yard to maintain. Give your client a head-start with a gardening kit, complete with a branded tool bag to stay organized. Beginners might enjoy a basic tool set and easy-to-grow fruits and vegetables, while advanced gardeners may wish for specialty tools and more challenging plants. If they don't have a green thumb, succulents and cacti are hard to kill and ideal for most Texas climates. Talk to a local nursery about your client's preferences and they can suggest the best fit.
"Just Moved" Welcome Kit
Moving can be a stressful time – the essentials inevitably end up in the last box unpacked and takeout is ordered more often than preferred. Send a "Welcome Home" box of items to make the first weeks in the new home easier. Pick 2-3 categories, such as a gift card to Fresh N Lean for ready-to-eat healthy meals, a tool kit for assembling furniture and hanging pictures, and an at-home spa set to de-stress from a day of unpacking. Your clients will feel at home in no time!
Havenly Interior Design Consultation
Havenly offers online interior design services to bring your clients' vision to life in their new home. Gift them with a personal consultation package that includes one-on-one time with a designer, design concepts with floor plans, and a curated shopping list from over 200 brands. This is great for first-time homebuyers or anyone upgrading with their new purchase. You don't have to be a design expert to help your clients imagine themselves at home – just hire one for them!
Getting to know your clients throughout the home buying process is key to serving their best interests and also helpful in choosing the best closing gift idea. By giving a thoughtful closing gift you'll increase the chances of repeat business and solid referrals. Don't forget to incorporate personal branding into the gift – it helps keep you top of mind and makes it easier for clients to share your info with friends and family. And, of course, you can always gift them with a photoshoot from Square Foot Photography for when they eventually sell!