The Mortgage Loan Officer's Role in a Real Estate Transaction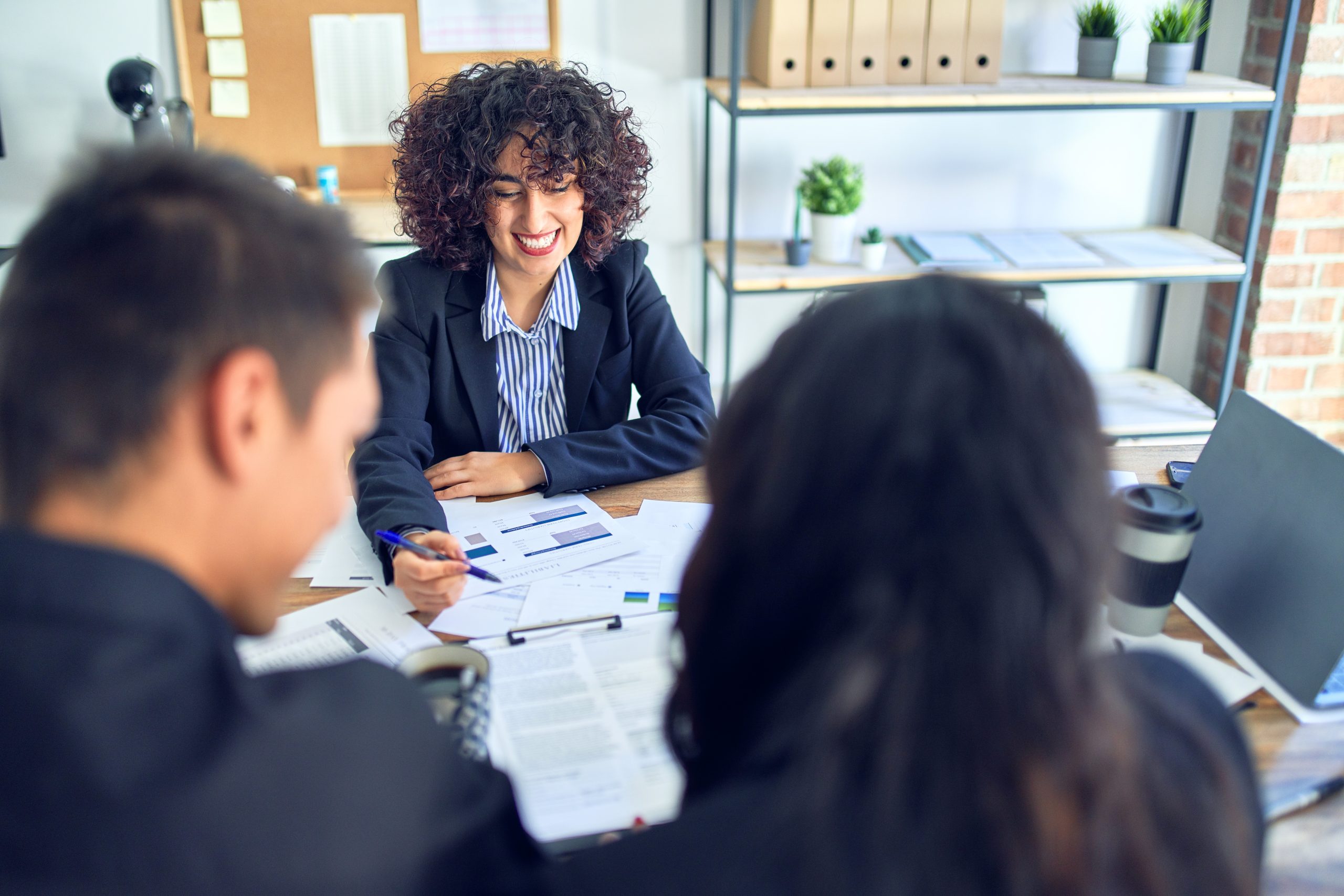 When you need assistance buying a home, it's possible to get a loan through a depository bank, credit union, mortgage lender, or other non-bank lender. They all employ qualified professionals that play a massive role in real estate transactions – the mortgage loan officer. They help make it possible for people to afford homes by approving loans for financial assistance based on buyers' creditworthiness. They're also available to answer questions about the loan process and provide tips on getting to a better financial situation. Let's look at the qualifications of a mortgage loan officer, their role in a home purchase, and how to find the right lender.
The Qualifications of a Mortgage Loan Officer
At a minimum, a mortgage loan officer must have a high school diploma or GED. Higher education isn't required, but larger institutions prefer their lenders to have a finance-related degree. All non-bank lenders must acquire a Mortgage Loan Originator (MLO) state license and register with the National Mortgage Licensing Service (NMLS). Depository bank lenders are exempt from licensing and only need to register with the NMLS. To get an MLO license, a loan officer must complete pre-licensing courses, pass the SAFE MLO exam, and clear a criminal background check. They then need to find a sponsoring lender and keep up with yearly continuing education to maintain an active license.
The House Hunt
A buyer's house hunt starts with getting pre-qualified by a lender to determine how much they can borrow. They'll provide personal information, identification, income and employment details, and agree to a soft credit check. The mortgage loan officer then presents available loan options and the buyer's agent can start a home search in that price range. Pre-approval is the next stage where the loan officer takes a deeper look at the buyer's finances. They conduct a hard credit check and review income and employment, residential history, debt-to-income ratio, cash flow, and other assets. It's considered the "golden ticket" because a seller is more likely to accept an offer from a buyer with a pre-approval letter.
The Closing Process
During the closing process, most lenders require the buyer to have the home appraised to independently verify the fair market value. They'll only approve the loan if the appraisal comes in at or below the purchase price. The mortgage loan officer then prepares all documents and information for the underwriter to verify. This may bring up additional questions or issues that need to be resolved, which the loan officer can help with. On closing day, the loan officer is the one who prepares all the closing documents and instructions for all parties and leads the process. They'll help the buyer review and sign the paperwork and then hand over the keys to their new home.
Questions to Ask Your Lender
Consider your loan needs and personal preferences first, then consider what questions to ask lenders to find the best fit. For example, are you looking for a conventional loan or an FHA loan? Do you prefer having access to self-guided online tools or being able to meet with someone in person? In addition to asking specific questions about your loan needs, it's a good idea to ask about each lender's general practices, including:
What are the down payment requirements?

What are their closing costs and additional fees?

Do they allow you to lock in your mortgage rate?

Can they help you find homebuyer assistance programs?

Are there fees or penalties for making additional mortgage payments?
The mortgage loan officer is part of a symbiotic ecosystem that includes real estate agents, attorneys, appraisers, inspectors, and title agents. Each one plays a specific and vital role in real estate transactions. Loan officers are qualified to answer questions that agents can't and they're better equipped to provide financial advice to clients. They work closely with all the parties involved because each piece of the transaction can affect the final approval of the loan. The lending process can be lengthy and complicated, but the mortgage loan officer is there to guide buyers from house hunt to closing.