Our 10 Favorite Real Estate Listing Photos from 2022!
Can you believe 2022 is almost over already? Neither can we! To celebrate, we've looked back at our real estate photography projects from this year and put together some of the best listing photos to share with you. Here are our 10 favorite snapshots from each of our major market centers – Austin, Dallas, Houston, and San Antonio!
#1: Watching the City Rise
We love a good sunrise or sunset photo with a city skyline in the background! This image really captures what it's like to wake up and go to bed in this Austin residential building. It's easy to imagine sipping a coffee or tea on the patio and watching new buildings rise as the city continues to develop.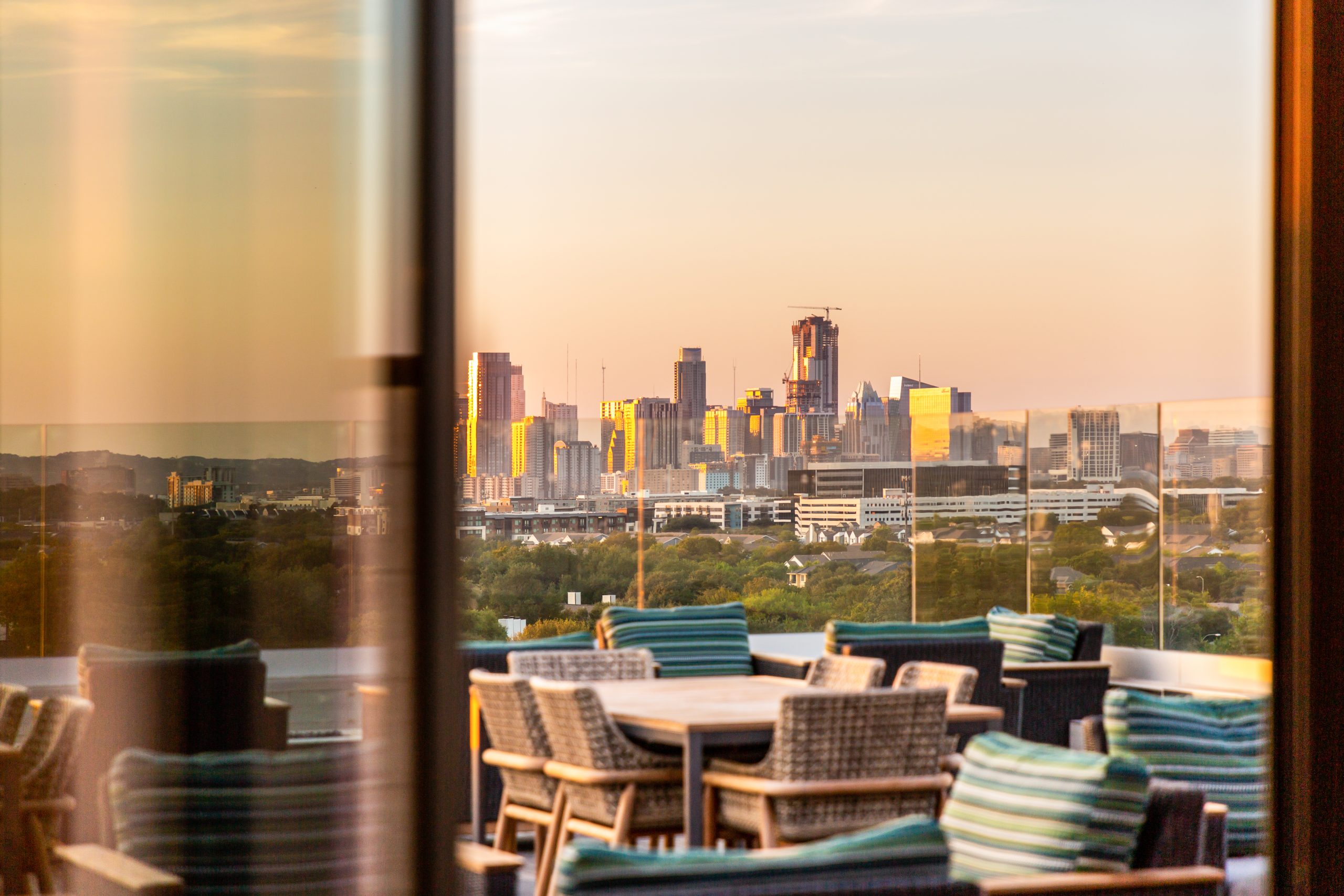 Featured Service: Residential Photography, Austin market
#2: Bring Your Own Towel!
During the day you can beat the heat, and at night you can experience a colorful swim under the stars. Capturing this residential backyard at twilight dramatically brings out the ambient lighting in the pool and on the grounds. Now, who's ready for an evening swim? BYOT (bring your own towel)!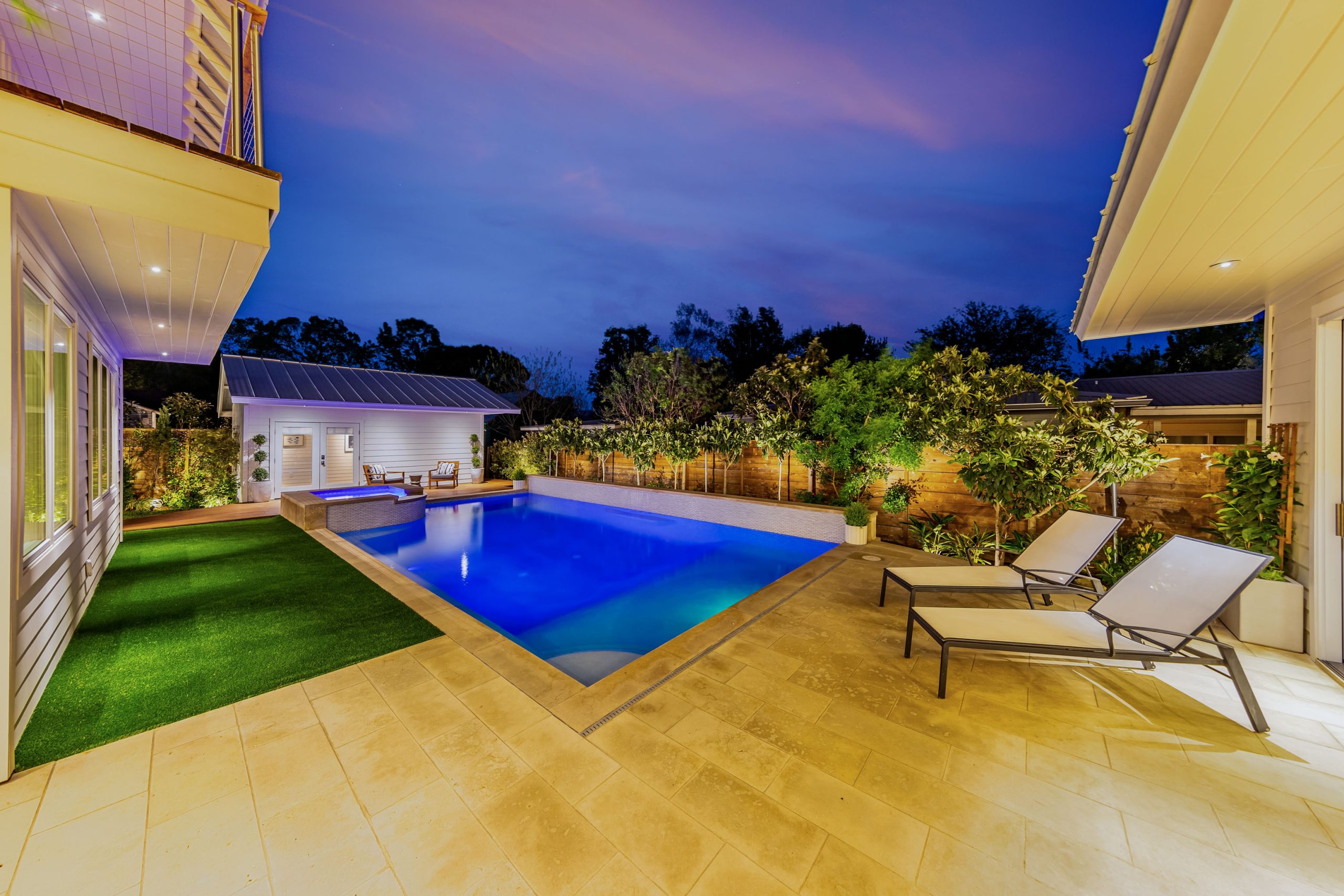 Featured Service: Residential Twilight Photography, Austin market
#3: A Golden Day on the Lake
Drone photography is able to capture some of the best angles and most captivating views. We love that beautiful, golden glow on this property and the surrounding landscape. Add some water sports activities and this looks like a perfect day on the lake!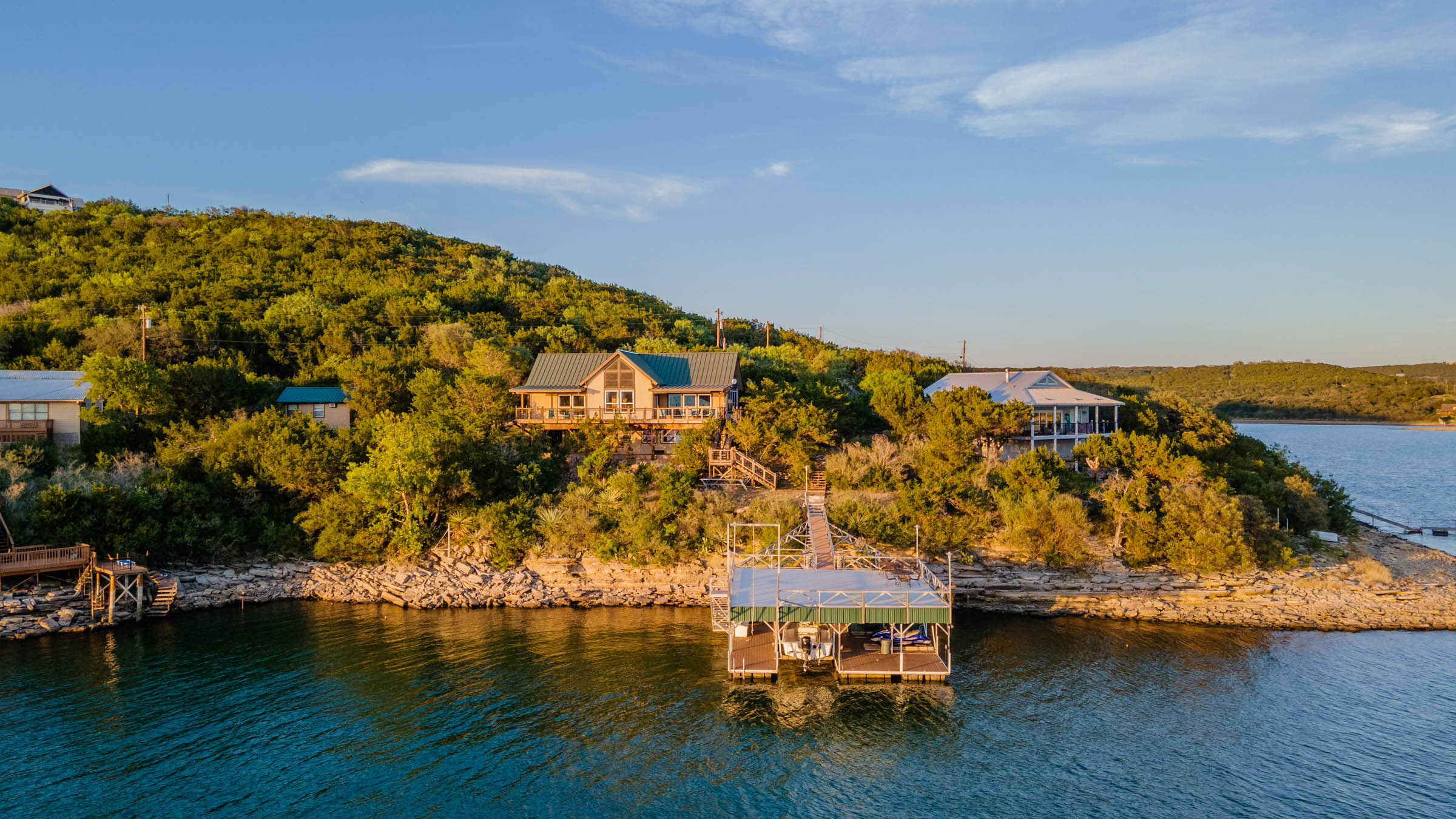 Featured Service: Residential Drone Photography, Austin market
#4: The Ultimate Living Complex
There's just something irresistible about apartment living, with the convenience of amenities and activities at your doorstep. This drone image really captures all the recreational benefits the property has to offer, from the pool and lawn games to the fire pit and outdoor kitchen areas. The only thing missing is some delicious Austin BBQ!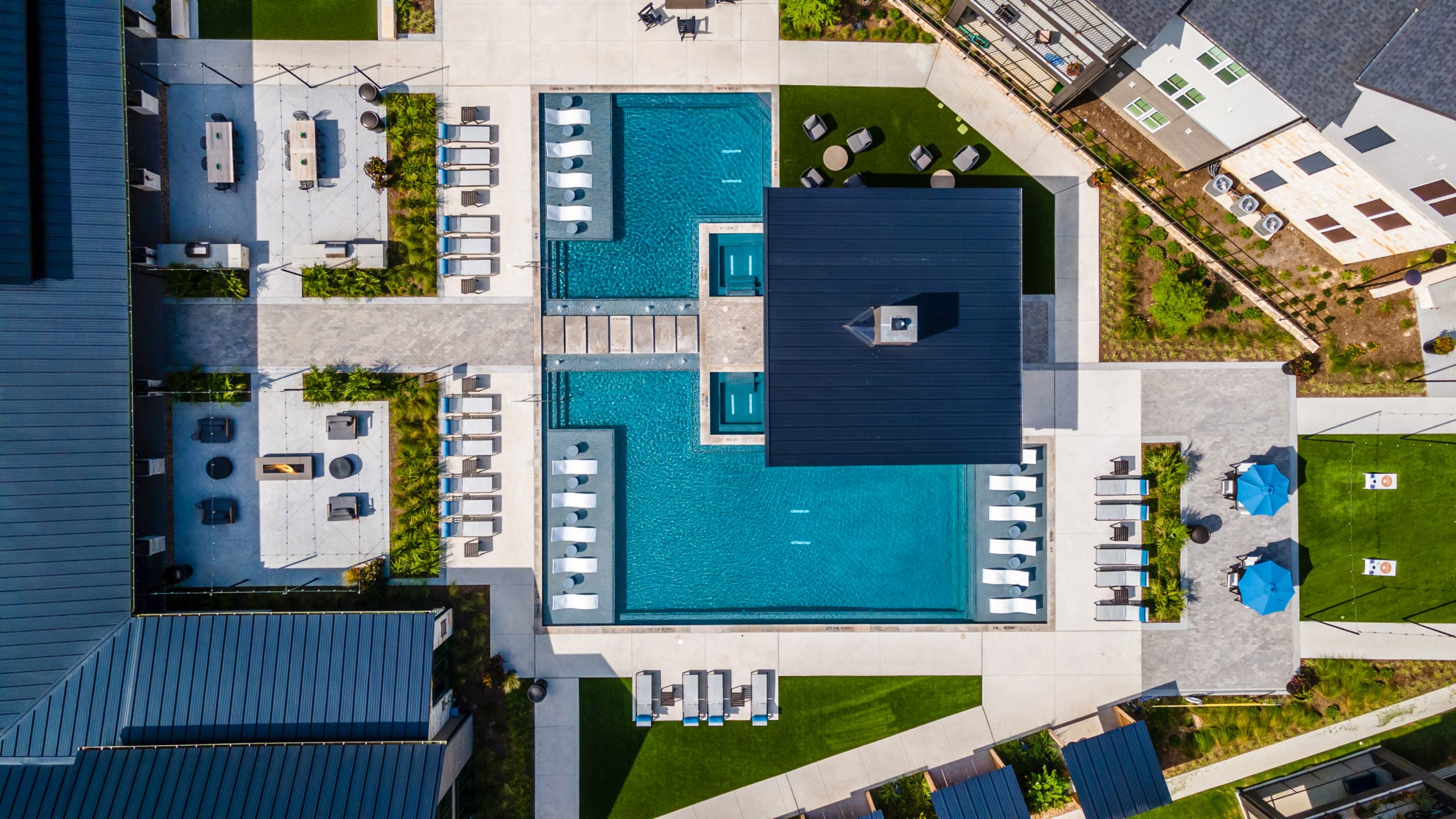 Featured Service: Commercial Drone Photography, Austin market
#5: As the Sun Sets Over Austin
In a city like Austin that hardly sleeps, a twilight skyline image is a must. You'll see pictures like this in property listings, marketing materials, coffee table books, and art galleries! We love how the drone is able to get a birds-eye view of downtown and include the surrounding landscape in the background, too.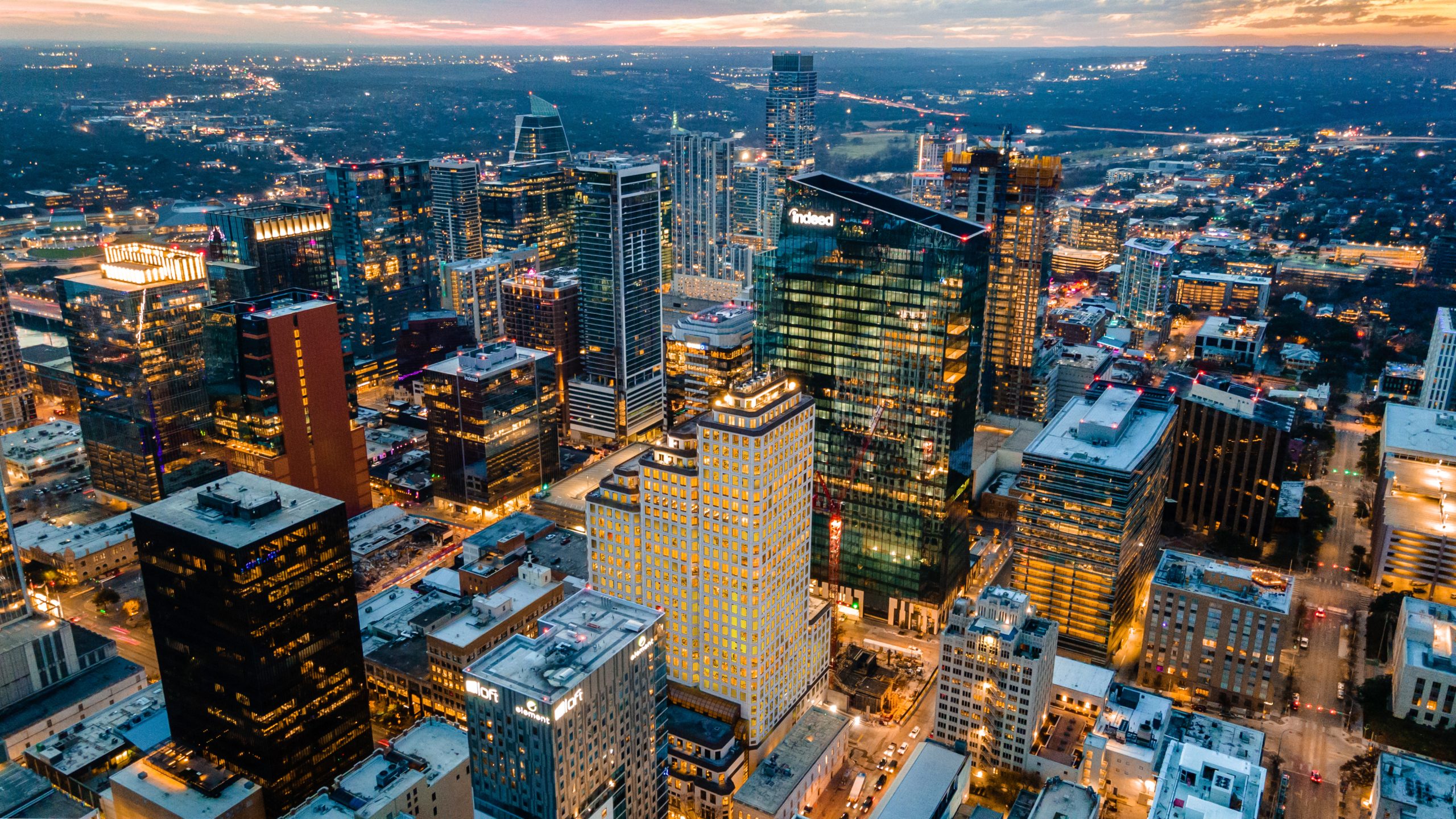 Featured Service: Twilight Drone Photography, Austin market
#6: Cozy, Not Crowded
City living sometimes means smaller living, so it's key that the available space is maximized. This listing photo shows how expansive the floor plan is without stretching and distorting the dimensions of the room. Who needs a formal dining room when you can entertain everyone in one open space? This looks like a great place for a cozy holiday party!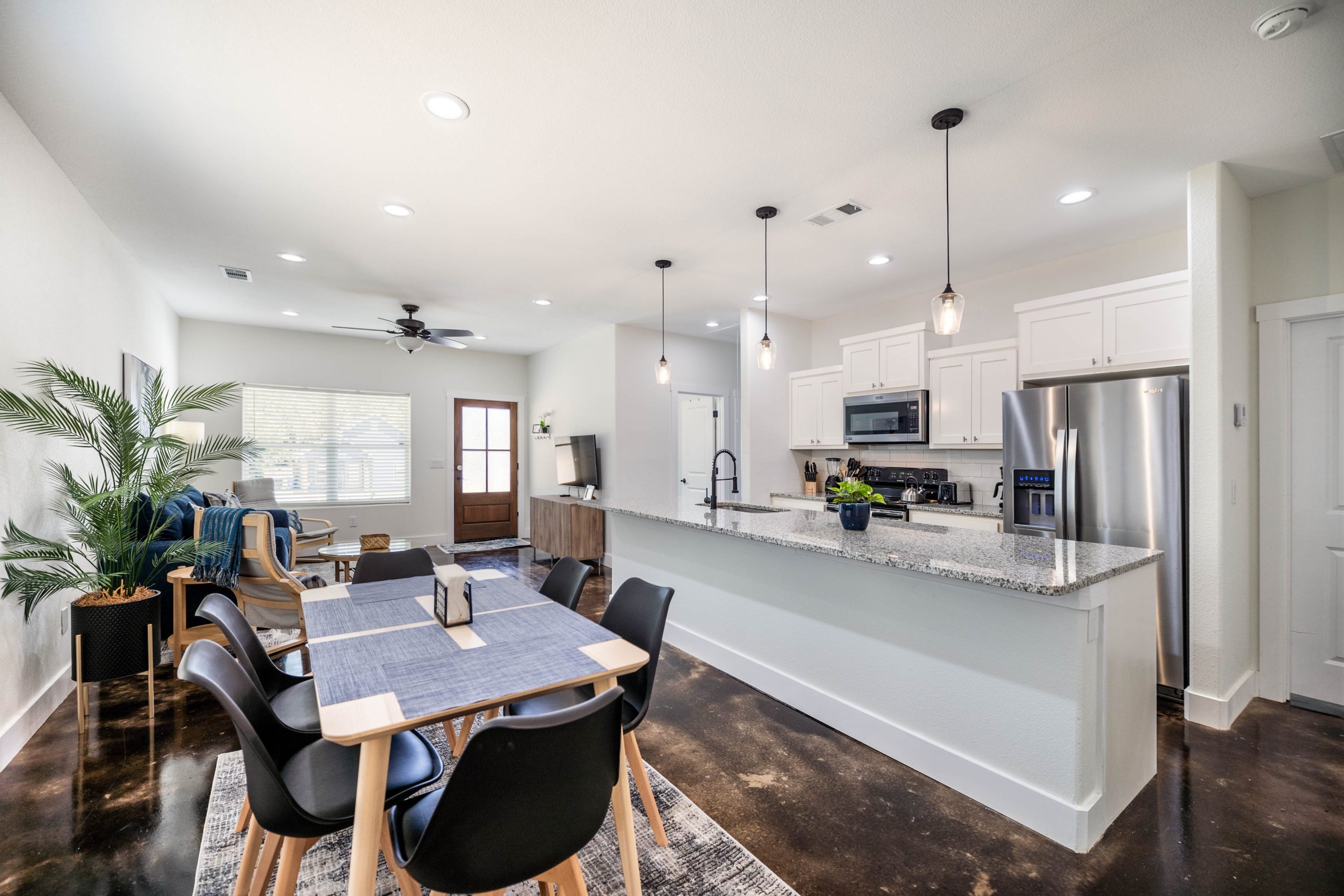 Featured Service: Residential Photography, Dallas market
#7: Dinner & a Sunset Show
Everyone always wants to know what the kitchen looks like, but we couldn't pass up the chance to capture this one at twilight. Can you picture yourself cooking and eating dinner in this space with those sunset views? We sure can!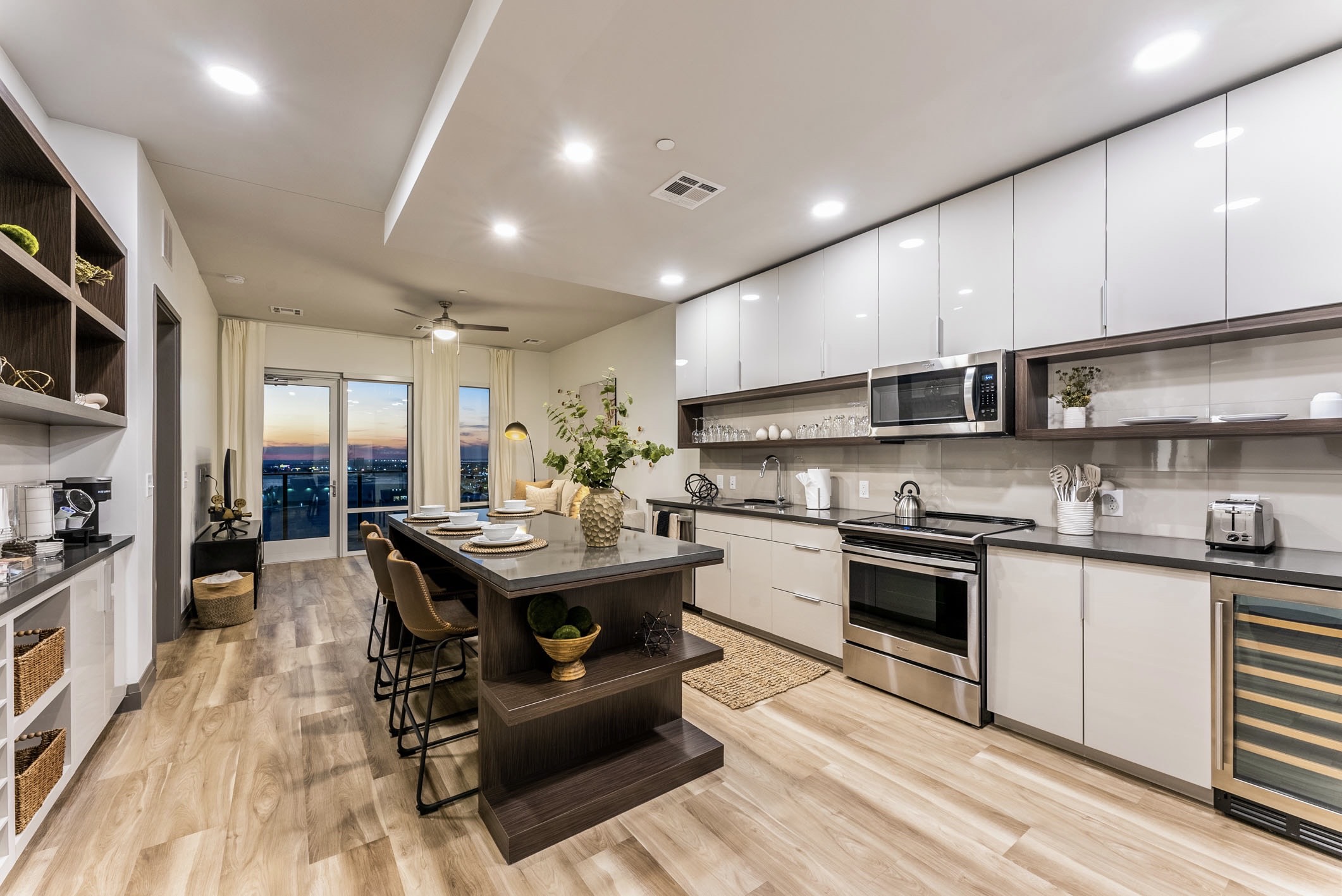 Featured Service: Residential Twilight Photography, Dallas market
#8: As Bright as the Dallas Sky
Dallas has a vibrant nightlife and an iconic skyline, recognizable even from a distance. This photo from a residential balcony in an outlying neighborhood shows you don't have to be in the center of the city to enjoy its evening glow. We wouldn't mind the commute for that beautiful view every night!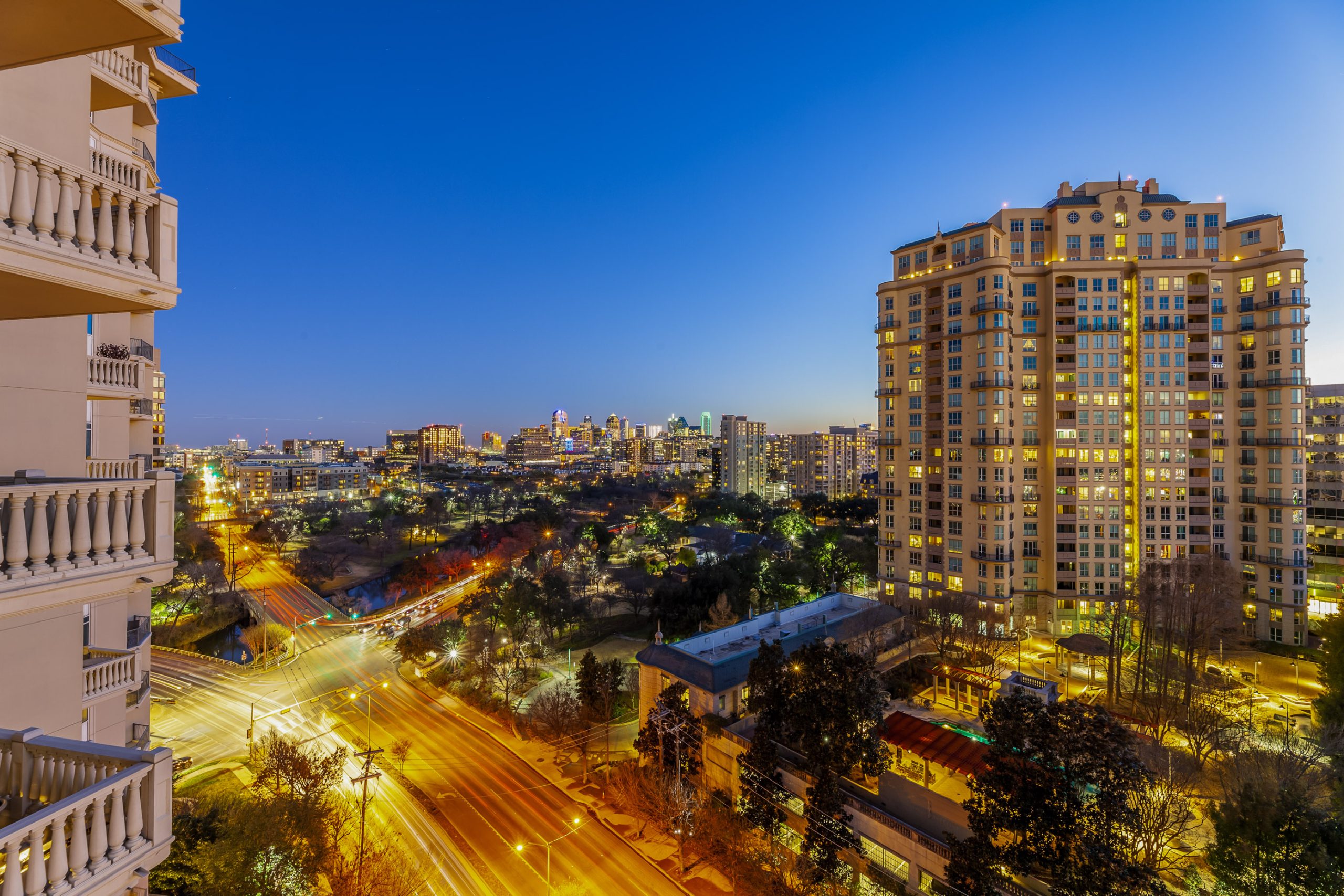 Featured Service: Residential Twilight Photography, Dallas market
#9: Business Professional, But Make It Fun 
This commercial office mixes a modern design with fun accents that put a twist on the "business professional" theme. We love the tinted windows – they help brighten what would have been a monochromatic room. Bold color blocking isn't just for clothing and painted accent walls!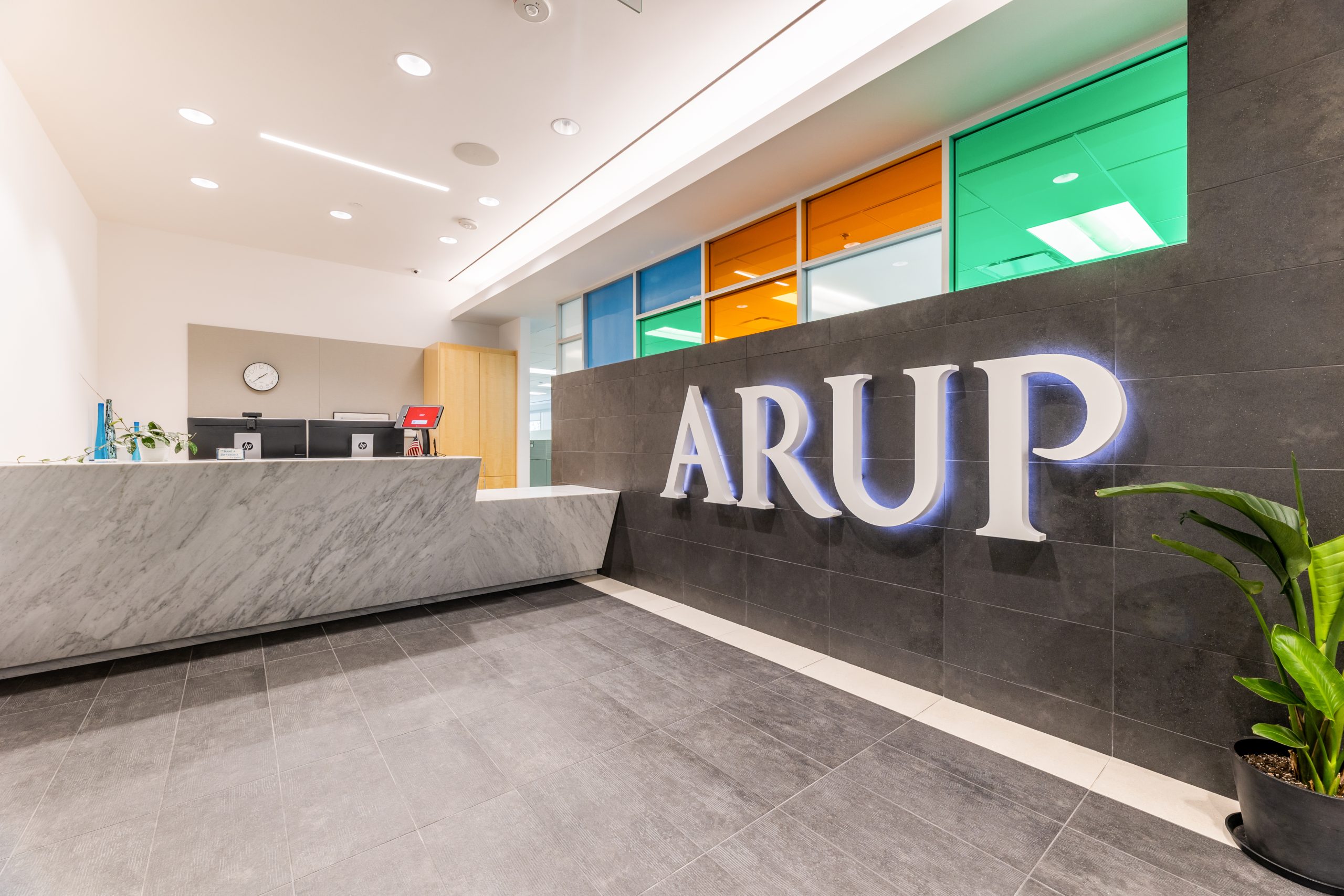 Featured Service: Commercial Photography, Houston market
#10: The Clubhouse of Our Dreams
Clubhouses have become more common in apartment complexes and are no longer just found in luxury properties. It takes a well-designed space to stand out to potential residents and add value to their living experience. We love the modern retro vibe of this San Antonio property, from the neon sign to the statement wallpaper and luxe furnishings!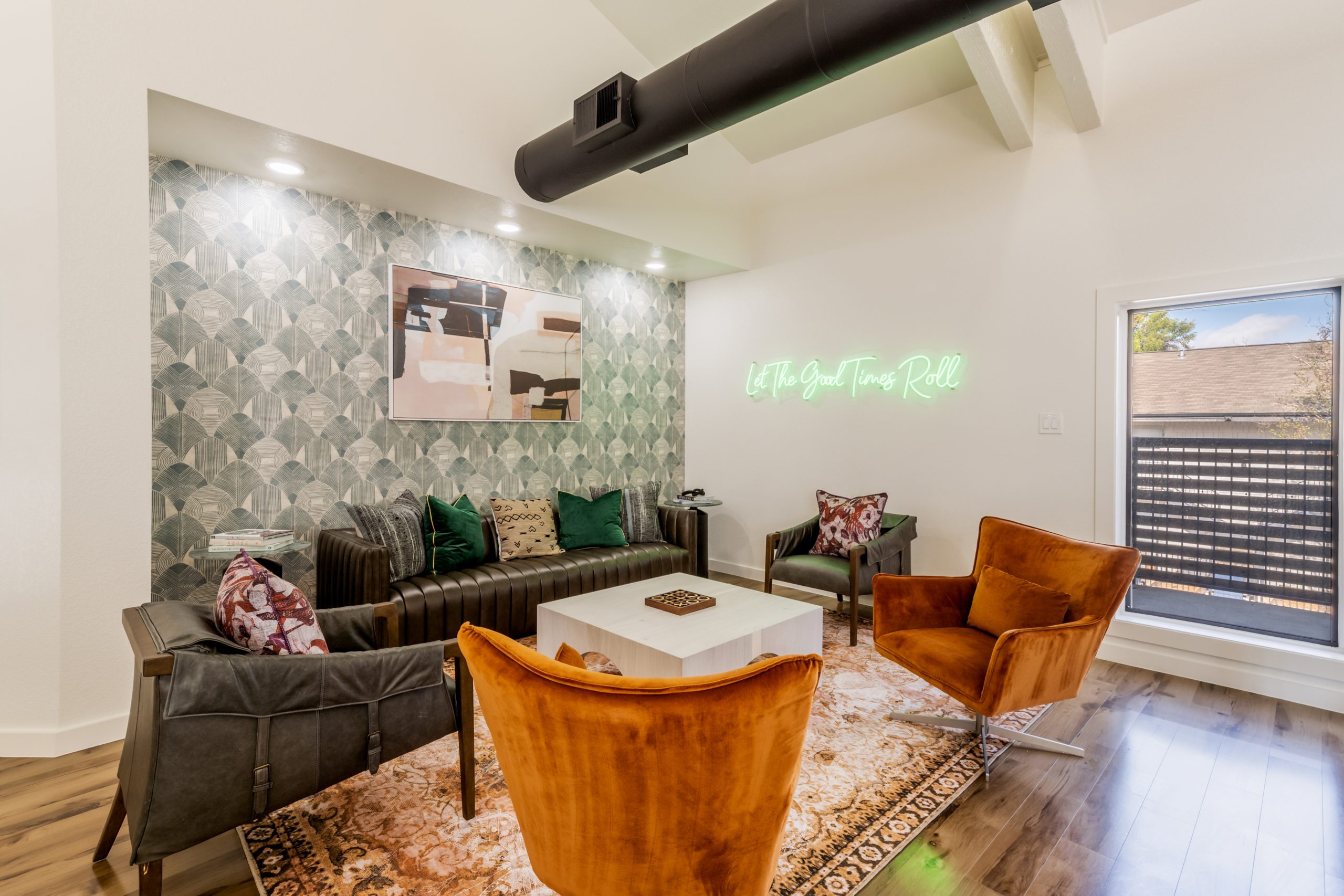 Which of these listing photos is your favorite? Let us know in the comments! And check out our website to explore our real estate photography services more. Not sure which is the best service for your project needs? Call us today and talk to one of our specialists about the best options for you!
Do you have listing photos in need of professional editing? Check out our editing services at Square Foot Productions!