The Best BBQ in Texas – by City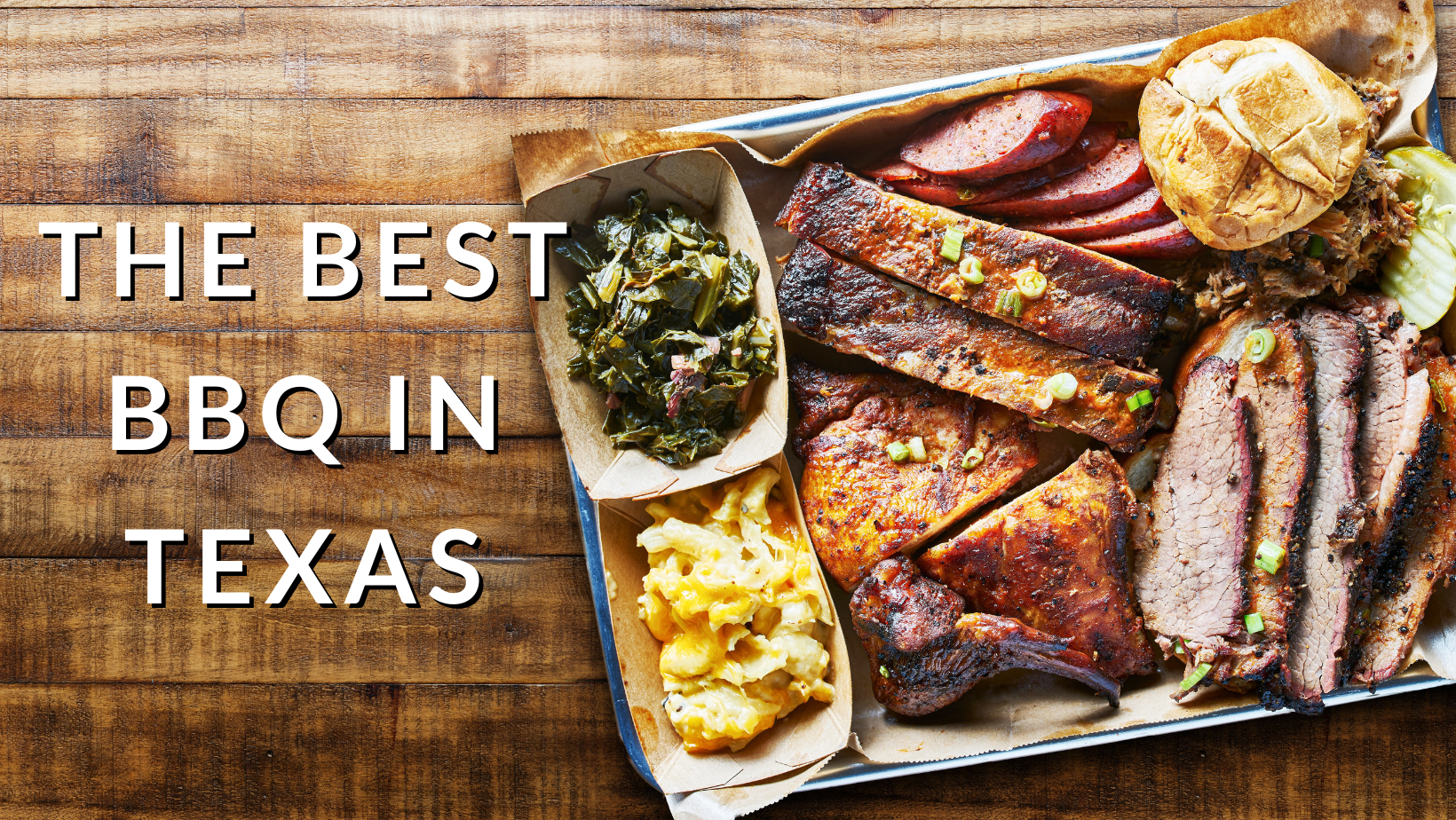 Texas is well-known for its barbecue, or BBQ, and it's a massive source of pride (and debates) for many Texans. What started as a poor cowboy's meal of leftover meats has now become an iconic dish featured in competitions and food festivals worldwide. With so many awards and styles of cooking, it's hard for everyone to agree on who holds the title of "best BBQ in Texas." So, we won't even attempt to name just one! Here is Square Foot Photography's list of Texas barbecue favorites in Dallas, Austin, Houston, and San Antonio.
Best BBQ in Dallas
Goldee's Barbecue
Goldee's, located in Fort Worth, is named for the golden Ford F-250 that its owners used to pull their barbecue pit around town. Barely a year after opening, Goldee's was named number one in Texas Monthly Magazine's 2021 list of "The 50 Best BBQ Joints." Their meats are cooked on post oak wood in an offset smoker and served with their signature BBQ sauce. Despite having to wait in line for 2 hours or more (and only being open on weekends), diners consistently rate Goldee's with 5 stars on Yelp.
What to Try: Go for the turkey and ribs, with a side of cheesy grits, and banana pudding for dessert.
Best BBQ in Austin
Franklin Barbecue
Franklin Barbecue serves up Central-Texas-style BBQ, Tuesday to Sunday from 11 am until they sell out (which can happen fast!). The meat is cooked low and slow with their in-house dry rub, which you can purchase along with their spicy, vinegar, or original BBQ sauces. Franklin Barbecue and Franklin Barbecue Sauce both received James Beard awards and are loved by Jimmy Kimmel and President Obama! With 13 years in the business, it's no wonder that Franklin's is a favorite for locals and visitors alike.
What to Try: Go for the famous brisket with your favorite sauce and a side of slaw. Save room for dessert (if you can) and order Ruby's Dang Pie.
Best BBQ in Houston
Truth Barbeque
Truth Barbeque started in 2015 with a small shack in Brenham, serving authentic, Central Texas-style BBQ. The pitmaster and owner, Leonard Botello IV, opened a new location in the Houston Heights neighborhood in 2019. Truth BBQ has since been in the top 10 of Texas Monthly's best BBQ list twice! Leonard is known for his attention to detail and for combining traditional dishes with unconventional ingredients and sides. It's a slow, community atmosphere here and you can expect everything to be made from scratch daily (sometimes to order).
What to Try: Go for the beef ribs and jalapeno cheddar sausage (no sauce needed), with a side of corn pudding, and one of the many cakes made by Leonard's own mom.
Best BBQ in San Antonio
Smoke Shack
Smoke Shack started as a food truck in 2012 before opening a permanent location on Broadway in 2014. It was once visited by Guy Fieri on Diners, Drive-Ins and Dives and is featured on many "top BBQ" lists in San Antonio. Smoke Shack wows diners with dishes piled high with meats, toppings, and sauces. The Mac Daddy special is a whopping 24 inches and 7 pounds of brisket, pulled pork, and sausage topped with mac and cheese. As they say on the menu, that's "the size of a small baby" (this one is definitely for sharing!).
What to Try: If you want to be like Guy Fieri, order the Brisket Corn Chip Pie and The Big Dog.