What's an ADU & How Can It Boost Your Property Value?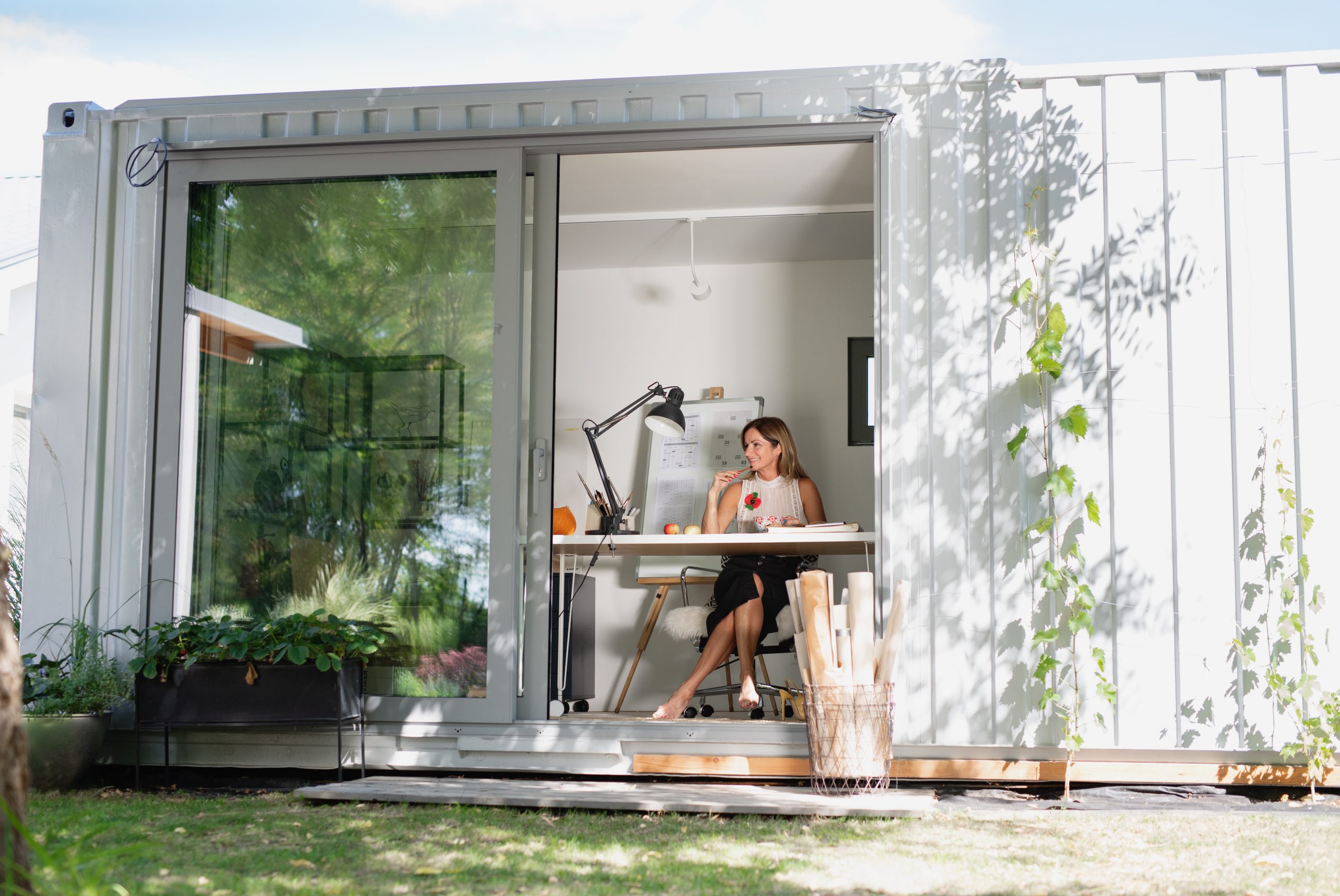 You may have heard about a neighbor adding an ADU to their house and thought to yourself, what's an ADU? Accessory dwelling units (ADUs) have grown in popularity since working from home became the new normal for some people. They provide a separate area for an office, in-law suite, or rental unit (or all three!) without sacrificing any valuable space in the home. That's not all they can do, though – they can also boost property value! But you can't just place one in the backyard or above the garage, especially if there are zoning restrictions. We'll talk first about what ADUs are and where to put them and then we'll tell you how to use them to generate extra income and raise your property value.
What's an ADU?
ADUs come in many shapes and can look like a shed, a barn, a condo, or even a miniature house. They're an accessory to a primary home – in other words, a secondary living space sharing the same lot. ADUs have their own kitchen, living space, and dedicated entrance, and can stand alone or attached to the primary home. Zoning laws vary by location, but they generally require the owner to live on-site. They also may limit the size, style, and placement of an ADU on the property.
Where Can ADUs Go?
Most people think of ADUs as in-law suites and garage apartments, but they can be more creative solutions, too. An ADU can also be placed as a standalone structure in the backyard, an add-on connected to the main home, or a basement renovation. It's even possible to create a separate space within the main home that has its own outside entrance. The location of an ADU will vary based on zoning regulations, so it's best to always check with the county before building or placing a ready-made structure. For example, in Austin, TX (Travis County) an ADU has to be at least ten feet from the primary home and no more than 1,110sqft.
How Can ADUs Be Used?
ADUs can have as many uses as you can think up for them, within zoning regulations, of course. They can be dedicated office or studio spaces (better than the kitchen table!), in-law suites for guests, or even full-time living spaces for multigenerational households. Some homeowners rent out their ADU to generate a passive income. These are all valuable uses that can increase property value and meet buyers' different needs, no matter the market conditions.
What's the Cost & Return for an ADU?
The cost of building an ADU can range widely from under $50,000 to over $300,000. The costs depend on factors like foundation, layout, roofing, plumbing, electrical, and other features such as decking, fencing, and landscaping. This 340 sqft backyard tiny home in Austin, TX serves as an ADU and cost the owners $30,000 to build in 2020. It now brings in $3,530 per month in gross income! That's less than one year to start seeing profits.
There are many unpermitted ADUs out there because zoning varies so much by location. This can cause confusion about what's allowed or restricted in certain areas. Get proper documentation and approvals when building an ADU and double-check the paperwork when purchasing a property with an ADU. If it isn't permitted properly, it will appraise at a much lower value. The state of the market tends to determine by how much an ADU will raise property value, but the needs that ADUs meet will likely always exist – even in a buyer's market. And as long as there is a demand for them, they will continue to provide a boost in property value for homeowners that properly permit and utilize them.
Do you have an ADU in need of high-quality, professional photos? Call Square Foot Photography today and book your residential photography package!