Guide to Austin for the Newbie and the Local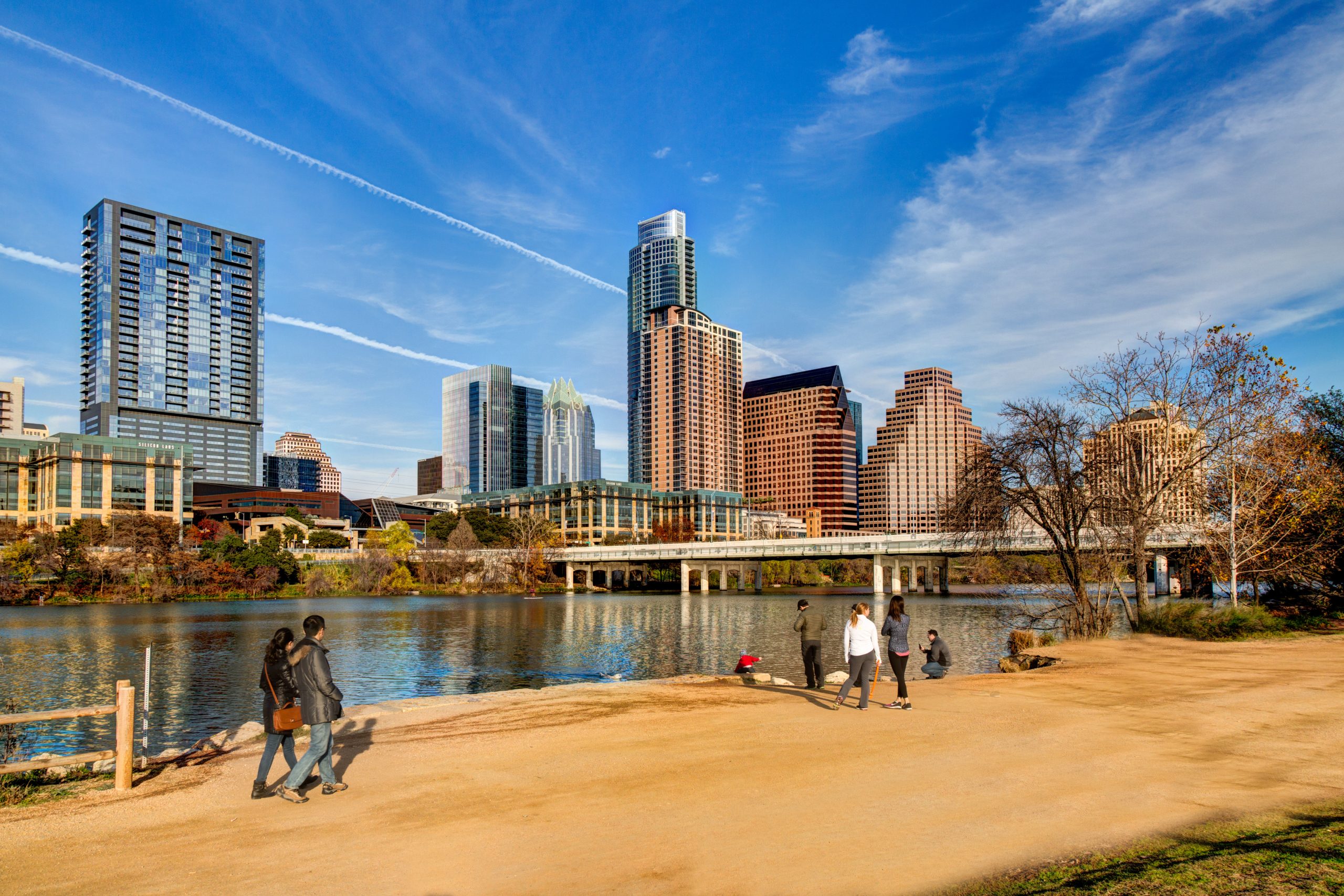 Everyone is moving to Austin these days – it's all anyone is talking about. From sea to shining sea, they're coming from wealthy suburbs in California, city apartments in New York City, and rural homes in Georgia. Good thing Austin has something for everyone with its unique combination of city and country life! Here's our guide to Austin for anyone, whether you're new to the city or have been here for years and want new ideas.
For the Eager Newbie:
While we recommend visiting the historical sites and museums, here are some other great ways you can get a feel for Austin's culture.
This is a BBQ spot downtown where you can catch a comedy or music show and experience Austin's nightlife off the classic 6th street.
Put on something orange and experience the football culture of Texas at a Longhorns game. Hook Em'!
This is a good spot to watch the boats go by and grab a quiche or an empanada before paddleboarding across Lady Bird Lake.
The overlook at Pennybacker Bridge is a short hiking trail to get some fresh air and take in views of the lake, downtown, and the Austin hill country. It's also popular for proposals!
For the Longtime Local:
For the local who's done it all, here are a few gems we recommend that you might not have experienced yet.
This 1930s refurbished church is a co-working space by day and an event venue by night. Thursdays are Art + Music Night with local tunes, an art gallery, and a complimentary bar.
The Vortex Theatre hosts everything from live music and plays to tarot readings and puppet shows (not your kids' show!). Enjoy pre-show drinks at The Butterfly Bar next door, which supports the theatre with its proceeds.
This new art gallery on East 6th St has watercolor classes, comedy shows, and live music, supporting the local art community and enriching the 6th St. scene.
Whether you're new here or have been there and done that, Austin will continue to inspire and support you with its many sights and activities. There is a thread of community wherever you go that embraces and feels like home. So grab your camera, explore your city, and Keep Austin Weird!
Send us your photos for a chance to be featured on our Facebook page! We love fan photos and seeing Austin through your eyes. We'd also love to know what's on your guide to Austin! Follow and like our page to be eligible.
Are you looking for an Austin real estate photographer to help market your property listing? Then check out Square Foot Photography's services and book your session today!