Drone Photography Rules: Is Your Listing in Restricted Airspace?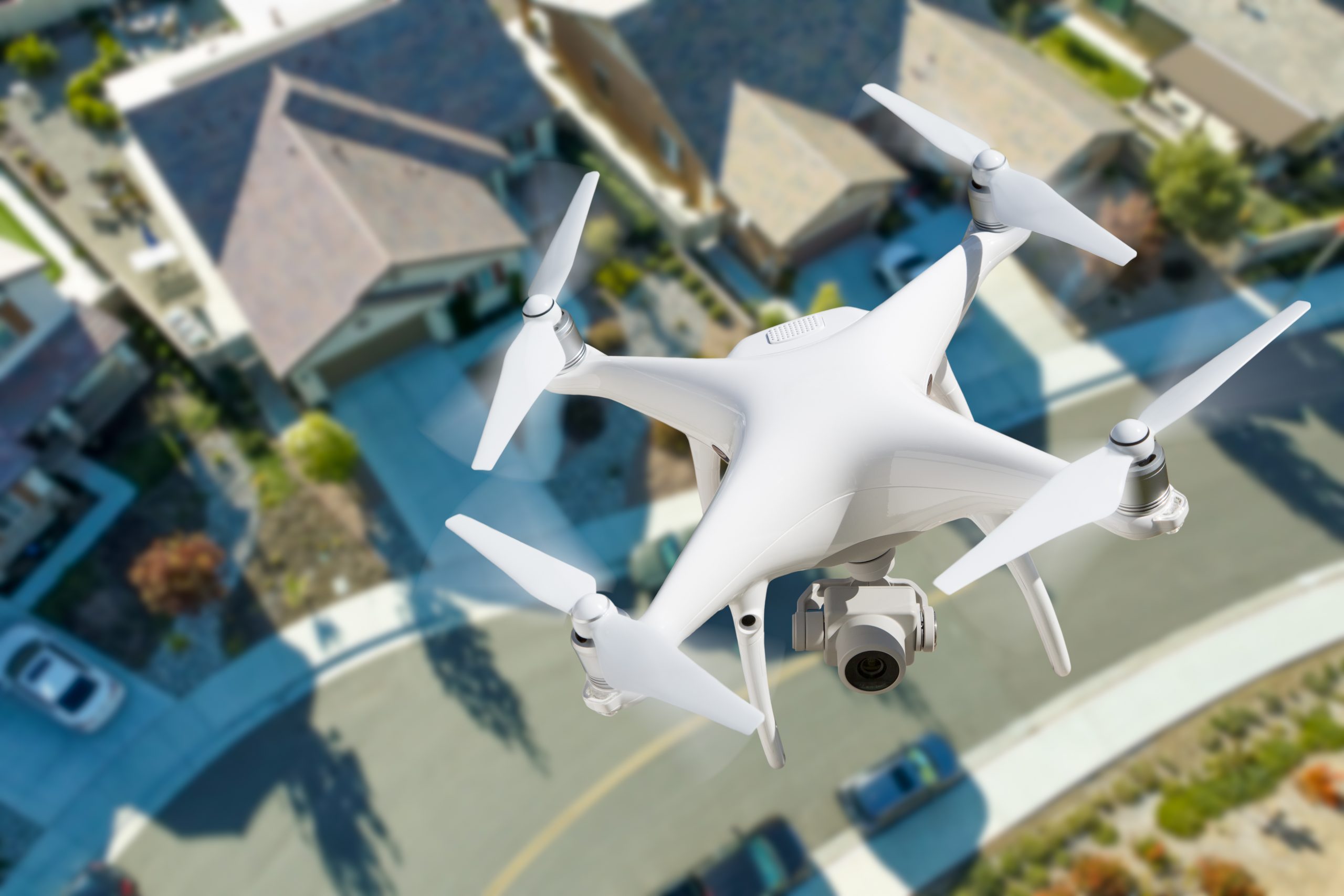 Drone photography (and videography) is one of the most successful ways to market a property listing. Drones are able to capture all the angles of a property, including those a person can't reach on their own. An aerial view of a property that includes the surrounding neighborhood tells a story of life in that community. There are many benefits to this viewpoint, including that potential buyers can more easily picture their daily lives outside of the home, too. But can you fly a drone above your property or are there drone photography rules to be aware of? For example, is your listing in restricted airspace?
What is Restricted Airspace?
Restricted airspace is an area where drones and other aircraft need special permission to fly or must follow certain rules, regardless of a property's air rights. There are also "prohibited" areas where they're never allowed and temporarily restricted areas affected by weather or hazardous events. The Federal Aviation Administration (FAA) regulates and controls these areas, usually centered around airports, sports stadiums, military bases, and other security-sensitive areas. If your property listing is located in or near restricted airspace, verify what rules apply and who to contact for special permission, if allowed.
Where Are the Drone Photography Rules?
The FAA website has a list of resources based on each restriction type. They also offer a mobile app called "B4UFLY App" that helps recreational users (i.e. flying for fun) know which areas are safe to fly in. Keep in mind, the app is not meant for non-recreational users (i.e. flying to market a property) and is not a substitute for receiving special permission. There may also be further restrictions placed by local government or a community HOA. The FAA helps the local government by providing "No Drone Zone" signs. If you see these signs, you may be able to fly over it, but don't land or take off there!
For Commercial Use? Certification Required!
Certification is needed to fly a drone for any reason, but commercial drone use specifically needs a "Part 107" certificate. The FAA requires users to receive training and pass a 60-question test, with further training every two years to stay current. Commercial drone pilots must have a strong understanding of the rules of operation, airspace classifications, weather patterns, and navigational charts. There's a lot to know! Square Foot Photography ensures all our photographers have the proper training, certification, and insurance to satisfy the FAA and provide the best drone services possible to our clients. Let us do all the training and the drone work for you, so you can focus on selling your property.
As drone technology continues to develop quickly, the laws and regulations will struggle to keep up. Stay on top of new regulations to avoid hefty fines or the loss of your license and equipment. It's also vital to advocate for more drone-friendly laws. Drone users, lawmakers, and the public need to work together to find a middle-ground when it comes to new real estate technology.
Are you looking to market a property listing and need a drone photographer or videographer to capture its best views? Check out Square Foot Photography's residential drone services today!