The 3D Matterport Virtual Tour & 8 Ways to Market It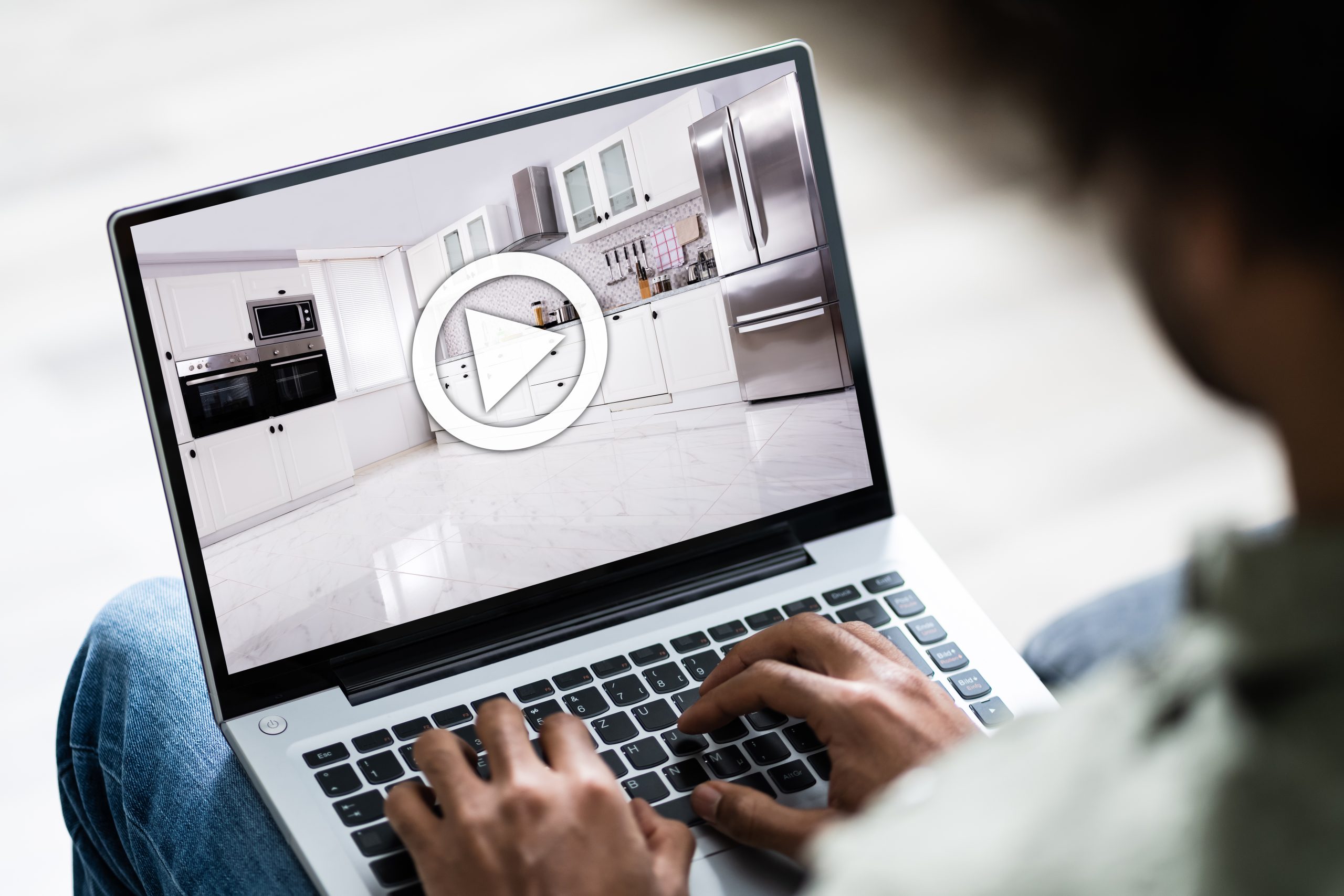 By now, you've probably seen a 3D Matterport virtual tour or two (or three or four). They're being used more as buyers increasingly gravitate toward listings with interactive and video tours. But don't make the mistake of thinking you've seen one, so you've seen them all! Every property is different, with its own unique features and selling points. Matterport technology highlights these while giving viewers a seamless "private tour" experience. Here are 8 ways you can use 3D Matterport virtual tours to market your residential and commercial property listings.
Residential 3D Matterport Virtual Tours
Modern Home Tour
It wouldn't be a modern home tour without 3D Matterport technology. The interactive, virtual tour allows potential buyers to explore every inch of the home before requesting an in-person showing. It's also easier to do a virtual walkthrough to remember their favorite features when making an offer. Don't let buyers rely on their memory alone!
Retro Airbnb Tour
This groovy, retro Airbnb listing lets guests get up close and personal with its funky features before booking. There's nothing worse than walking in the door with luggage, ready for a vacation, and realizing the layout is nothing like you expected. With a 3D Matterport tour, guests know exactly what they're getting and are likelier to leave a positive review.
Vacant Property Tour
Vacant properties can be harder to market when they don't have furniture to show the true size of a given space. Matterport makes up for this with multiple viewpoints in each room and 360-degree rotation capabilities. There's no mistaking the size of the rooms when you can virtually stand in them and look left, right, up, and down!
Downtown Condo Tour
Condo buildings are often centrally located in the Downtown area, and the most sought-after units have incredible views. A 3D Matterport virtual tour is the only way to capture the full effect of a condo with wall-to-wall windows. And at this level of luxury, the listing needs to match the property's aesthetic. Matterport adds a luxury vibe at an affordable cost!
Commercial 3D Matterport Virtual Tours
Vacant Office Suite Tour
A vacant office suite needs a stellar listing to attract the best possible tenant or buyer. Especially since office space is no longer a necessity for a lot of companies. When they do need it, they're looking for the most efficient property at the best value. Interested companies can use the virtual tour to more easily draft a layout plan for the vacant suite that meets their specific office needs.
Private Hotel Room Tour
Whether a hotel is booked for business or vacation purposes, guests expect a particular experience for their private room. Professional photos are a must, but you can take it to the next level with 3D Matterport. A virtual tour ensures people know exactly how big (or small) their room is, and can reduce the number of room change requests from unhappy guests.
Apartment Model Unit Tour
A 3D Matterport tour brings the model unit of an apartment building to life in a new and exciting way. Photos and floor plans are great for planning furniture placement and décor, but virtual tours allow viewers to "walk" a day in their life. They can view a seamless pathway throughout the unit, going through their daily routine and imagining their soon-to-be life there.
Business Center Amenity Tour
Rent prices have gone up in markets all across the country, and tenants are expecting more benefits for their bucks. At the same time, more employees are working remotely and starting businesses from their homes. For renters, a state-of-the-art business center is a necessity and the virtual tour allows them to fully explore the facilities.
The 3D Matterport virtual tour is such a versatile marketing tool for real estate listings, both residential and commercial. Whether you're targeting buyers or renters, a virtual tour is a positive factor in their decision-making process. They can experience a private, up-close look at any property from any place, and be better prepared with questions for the listing agent. This means the in-person showings they book are for properties they're more serious about. So, book a 3D Matterport tour for your residential or commercial real estate property today!