How to Fly a Drone: 4 Steps for Beginners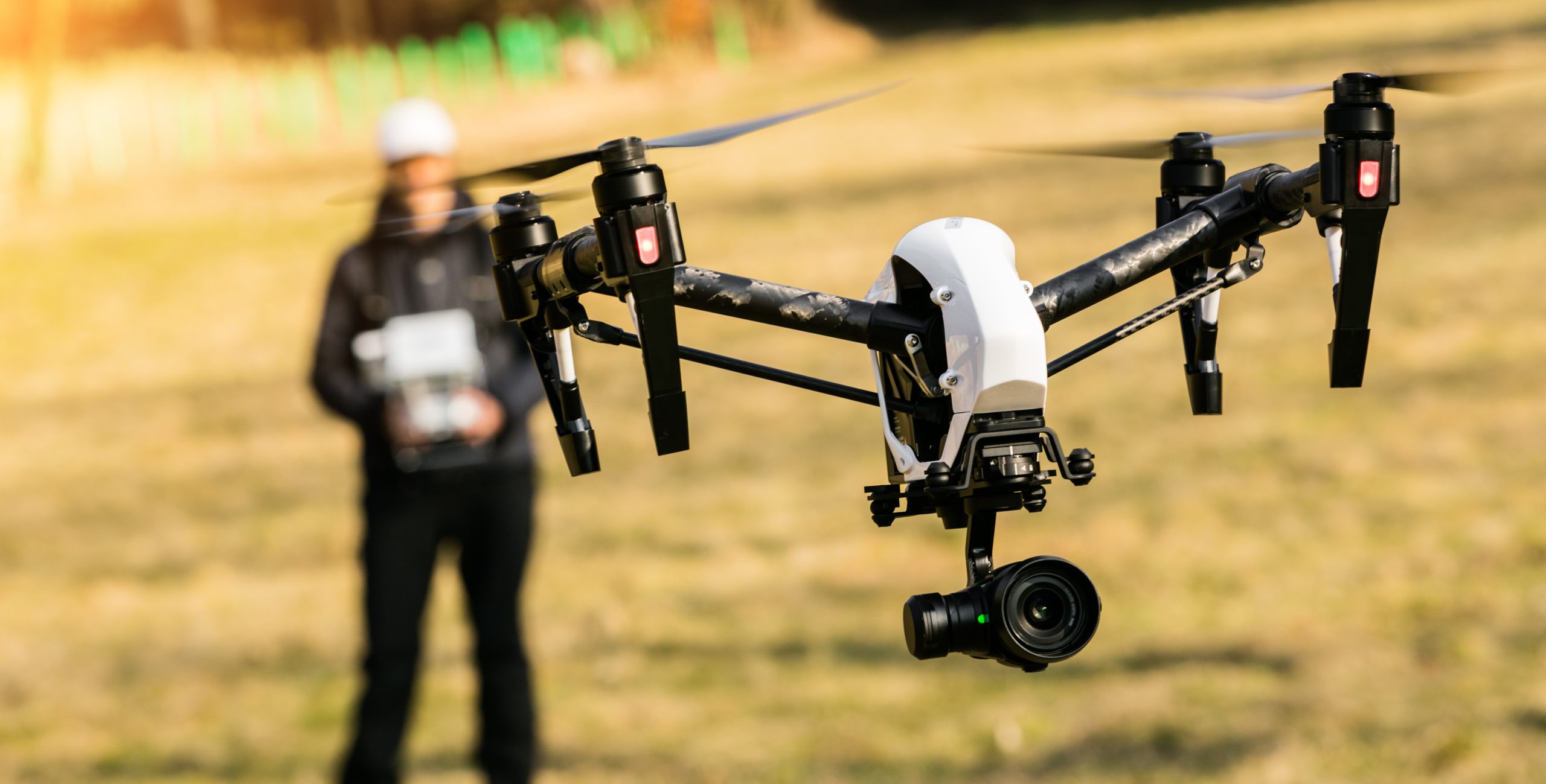 Are you interested in learning how to fly a drone? Not only is it a fun hobby, but it's also a valuable skill if you're looking to grow a photography/videography business. You might guess (correctly) that the first steps involve training and certification, but what comes next? After taking the training courses and getting licensed, it's time for your first flight in "real life." It's easy to feel overwhelmed with all the information to remember and the fear of making a mistake. We've simplified the process into four steps that you can repeat on every flight until you know how to fly a drone like a pro.
Step 1: Check Local Laws & Weather
Where will you be flying and for what purpose, recreational or commercial? Check local drone laws for restrictions, including temporary rules due to special events or emergency situations. Use a detailed weather app, such as UAV Forecast, to see cloud cover and visibility in addition to precipitation and temperature. Always check the local rules and weather, both in advance and just before flying, to ensure you don't miss any last-minute updates.
Step 2: Look for Potential Obstacles
When you arrive at the location, look around for obstacles that might affect your planned flight path. These could be powerlines, birds, other drones, or even aircraft if you're flying near an airport. Scan above and below your planned altitude and outside your flight zone, to be safe. Keep a steady eye on your surroundings when you fly, too, as other flying objects could appear suddenly. But don't worry (too much) – if you do crash, it will most likely be into stationary objects!
Step 3: Test All Your Drone Equipment
Test everything to make sure your drone equipment is working properly before taking off. From the switches and controls on the drone to the SD cards, lenses, lighting, and other accessories. When using a flight app, such as one of the DJI apps, calibrate your drone and keep an eye out for issues while flying. Don't forget to fully charge all your devices before every flight. You might also want to have a battery pack on standby, especially if your phone is doubling as your flight screen.
Step 4: Conduct a Test Flight
Conduct a low-level test flight in a small radius around you before taking the planned flight path. Make sure you have a flat, even surface to take off and land and that you feel comfortable with your surroundings. Try different flight patterns and see how quickly you can find the most important buttons. The goal is to make sure steps 2 and 3 were completed correctly and that no new issues come up. If they do, they're easier to fix and less damaging to your equipment when the drone is close by.
Once you know how to fly a drone comfortably and are more familiar with your gear, these steps will become second nature. Then you can focus on improving your skills and working your way up to more advanced equipment. Whether you're flying recreationally or commercially, taking these steps is essential to maintaining safety and respect for yourself and other drone users. Plus, it means you can spend more time having fun while flying (even if you fly for work) than having to correct mistakes.
Looking for a drone photography/videography partner to help grow your new business? Square Foot Photography offers fast, professional services for residential and commercial real estate properties. Contact us today to get started!