A Simple Guide to House Flipping for Beginners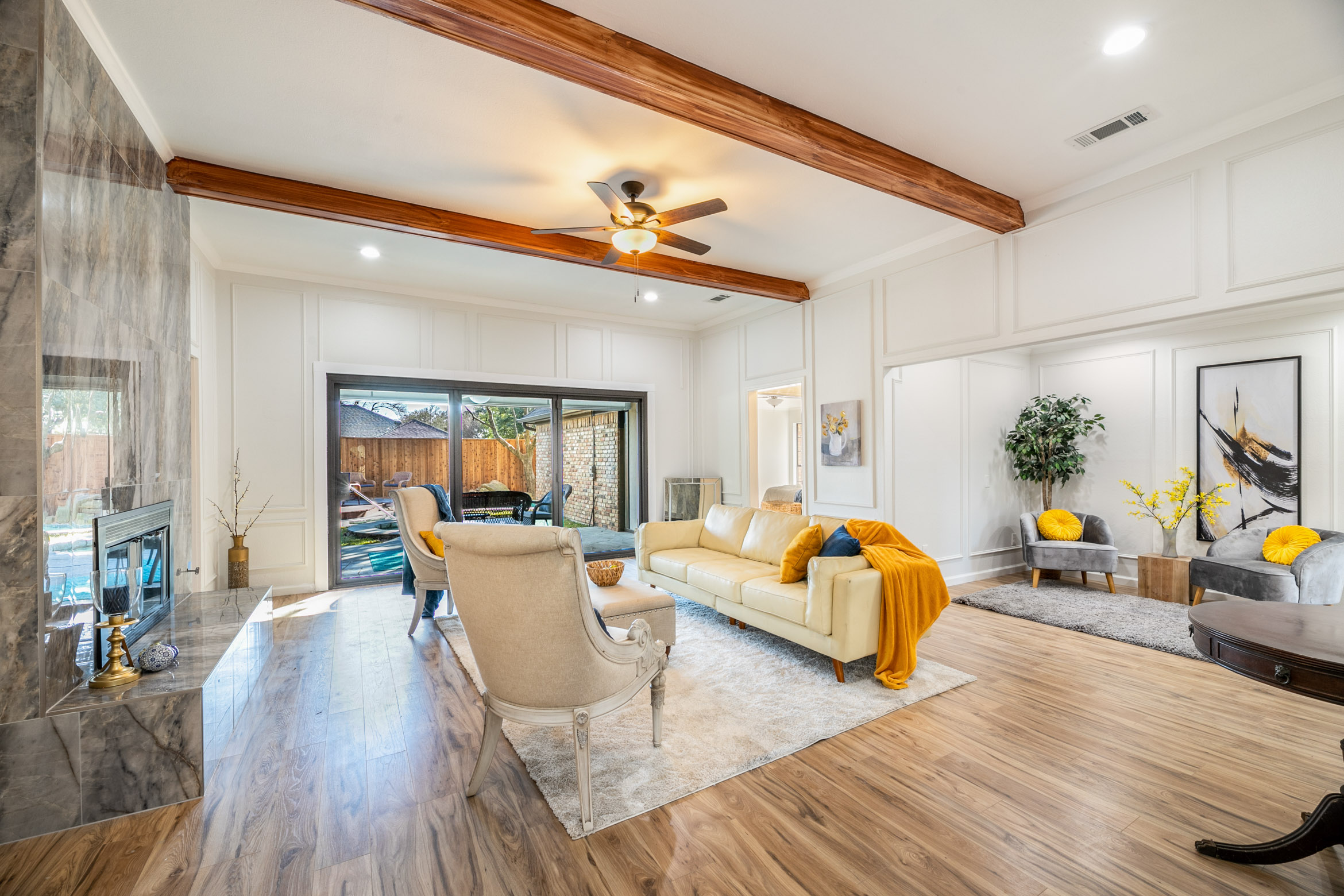 Have you ever seen a house-flipping show on TV and thought, "I bet I could do that?" Well, you can! Though it isn't quite as easy as those "reality" shows make it look. To save you some hard lessons, we talked to someone who's been flipping houses for more than 20 years. Lea Zeqiri is the powerhouse expert behind The Flippin' Redhead, an entertaining and educational resource for investing in and renovating homes. She told us some of the biggest lessons she's learned over the years, and we put together this simple guide to house flipping for beginners!
Lay Your Foundation
The most important part of any business (or home) is a strong foundation. Lea believes the best support a house flipper can have is not their money partners, but their industry partners. "Do not do this by yourself. Wearing every hat is a prescription for failure," she says. Lea has teams of contractors, roofers, plumbers, and electricians she trusts to do the job right. This allows her to look for more flipping opportunities instead of trying to save every dollar through sweat equity. It also saves time by not having to constantly monitor the quality and costs of different contractors.
In addition to the contractors she trusts when remodeling, she also has a team of marketing partners to help sell the flipped properties. Lea values partnerships with mutual respect and a desire to continue working together on other projects. That's why she uses Square Foot Photography! "When you find a photographer you like that works the way you want, use them over and over."
Develop a Process
Even when you're constantly dealing with unique properties, you want your business to be as process-friendly as possible. Develop a cookie-cutter strategy with your industry partners to simplify the flipping timeline. For example, Lea may use the same paint colors for all the interior walls in her flips. Her contractors then know exactly which paint to get and don't have to consult her before starting on each home.
Lea rotates her "standard" interior colors as the trends change and leaves room for more spontaneity on the outside. It's important for the outside of a home to match the neighborhood so buyers aren't deterred.
Watch the Trends – and Your Budget, Too
Incorporate trends into your design to attract more buyers, but be sure to mind your budget, too. While you do sometimes have to spend more money to make more money, Lea says that's only the case with higher-end houses. "Make your budget match whatever level [house] you're getting." Average- or below-average-priced homes will still have offers, no matter what you do. She finds most buyers to be in the "right above average" price range where flips can be more cookie-cutter.
Lea's guide for staying on budget is to ask herself, "do I want to make money on this or do I want to move into it?" There's a balance between saving money with cheaper materials and choosing quality materials (your industry partners can help with this!).
What Does an Expert Flipper Look For?
Lea wants the worst-case scenario house – packed floor-to-ceiling with stuff, stinky, and full of cats. We're currently in a hot market with an inventory shortage, so she wants to flip the homes everyone else might be scared of living in. Those homes have fewer competing offers and are more likely to be priced at or under market value. "I've got to get super creative to make money," she says. After 21 years of experience, Lea can walk through a house and estimate a flipping budget based on how much work it might need.
Experience helps to spot potential repairs, but a contingency plan will help with unexpected fixes. If you're brand new to flipping, Lea recommends having at least a 10% buffer in your budget. Now that she's learned what to look for, Lea's contingency is 5% of her overall budget.
Tv shows have made flipped homes more appealing and trustworthy to buyers, but they've also led buyers to expect all the bells and whistles. Forming strong relationships with industry partners and developing standard procedures will help you manage those expectations within your capabilities. As Lea says, "you have to be able to continually change with the market but still stay on a budget – budget is BOSS!" Hopefully, this guide to house flipping for beginners has encouraged you to follow your passion for flipping.
For more tips to get flippin' ready, check out Lea's video and follow The Flippin' Redhead on YouTube, Facebook, Pinterest, and Instagram for more flippin' content!
Book Square Foot Photography's residential services to help market your next flip!