Is Zillow Advertising Worth It for Real Estate Agents?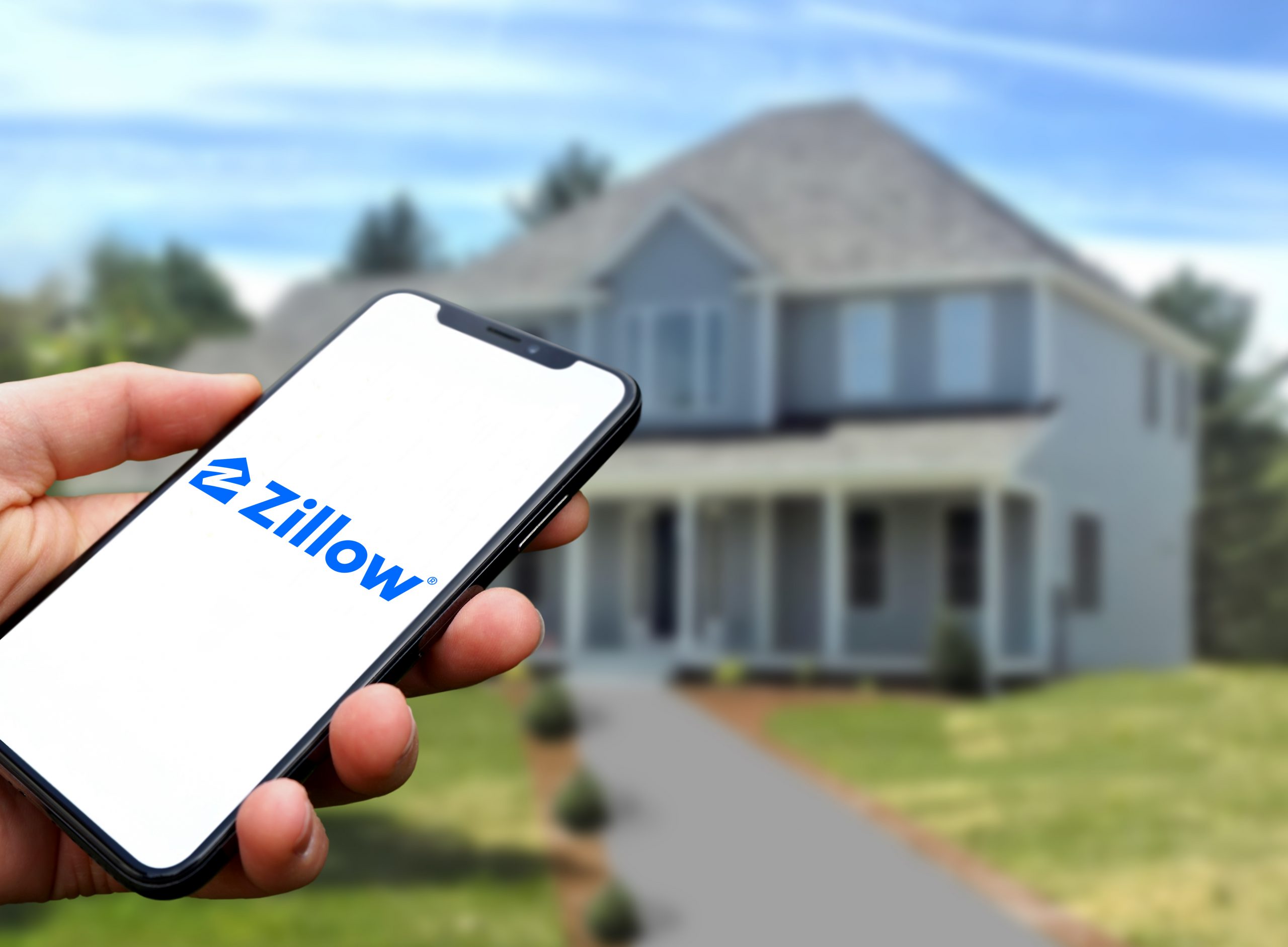 Are you a real estate agent looking for ways to increase your lead funnel, but not a fan of cold-calling FSBOs or sending out mailers? There are many ways to reach a larger audience online and Zillow is trying to streamline that process for everyone with an all-inclusive advertising service. But is Zillow Advertising worth it for an agent? Let's take a look at their advertising platform, its CRM tools and resources, and how to get the most out of their lead generation model.
Zillow Premier Agent
Zillow is a well-known site for real estate searches with 229 million monthly users and two-thirds of the market share online. Premier Agent is a paid status on the site. It gives subscribed agents advertising priority and exclusivity on certain buyer searches and property listings.
You can build your business on the site through reviews and get priority access features with "Best of Zillow" status. The status is achieved through "exceptional performance, customer experience, and operational readiness." The price of this exclusive membership is determined by the number of impressions, the home prices, and the popularity of the zip codes you want.
Premier Agent Perks
As a Premier Agent, you'll be the only agent with contact info advertised on your listings. You'll also appear on listings posted by non-Premier Agents, providing an opportunity to connect with more buyer leads. For seller leads, Premier Agents have access to the "Seller Boost" function for an additional fee.
You'll also automatically appear as a Featured Agent in "Agent Finder" and can purchase advertisements on other agents' listings. You'll pay for a percentage of visibility in buyer searches of specific zip codes and build a competitive profile of reviews and sales history to win over clients.
CRM Tools & Resources
The Premier Agent app provides insights from homes buyers have viewed and can assign tasks and reminders for each client. The concierge service includes an auto-responder for quick replies when you are away from your phone. It functions as a basic CRM tool that keeps all your Zillow leads organized and your pipeline moving.
Zillow provides a "Best of Zillow" report with client feedback and conversion metrics to track business goals. You can edit their scripts, templates, and client handouts to match your personal brand. They even have a co-marketing feature so you can share the advertising costs and benefits with up to five of your preferred mortgage partners.
Is Zillow Advertising Worth It?
Is Zillow Advertising worth the cost? The answer is controversial. A quick search shows many reviews under 3 stars, citing disappointments such as low-quality leads, long-term commitments, poor customer service, and accidental inquiries counting towards an agent's lead quota. Zillow also has a reputation for outdated information, leaving sold properties as active listings well past the closing date.
Some agents make it work with smaller advertising campaigns, targeting one zip code away from higher-priced neighborhoods to spend less while building credibility in the area. Samantha Anthony, former Zillow employee and REALTOR® in Denver, says the key is making sure you have systems in place, so leads don't fall through the cracks. Follow up multiple times – other Premier Agents may have access to the same leads and can scoop your client. The biggest argument in favor of Premier Agent is that agents need to go where the clients are. And the clients are searching on Zillow!
So, is Zillow Advertising worth it for you? It could be a good fit for an agent or team with several of their own listings. This ensures only their contact info is shared with interested buyers. Agents with high conversion rates with phone leads do well, too, as that's more successful in reaching Zillow buyer leads. It can be a catch-22 because it takes success to generate success through reviews and a strong Zillow sales history. With any lead service, consider how much you're willing to spend on "bad" leads to get the one that closes. Remember, you're not just buying leads, you're buying opportunities.
Do you need high-quality real estate photos to advertise your listing? Book your next photography session with Square Foot Photography today!