5 Haunted Houses in Texas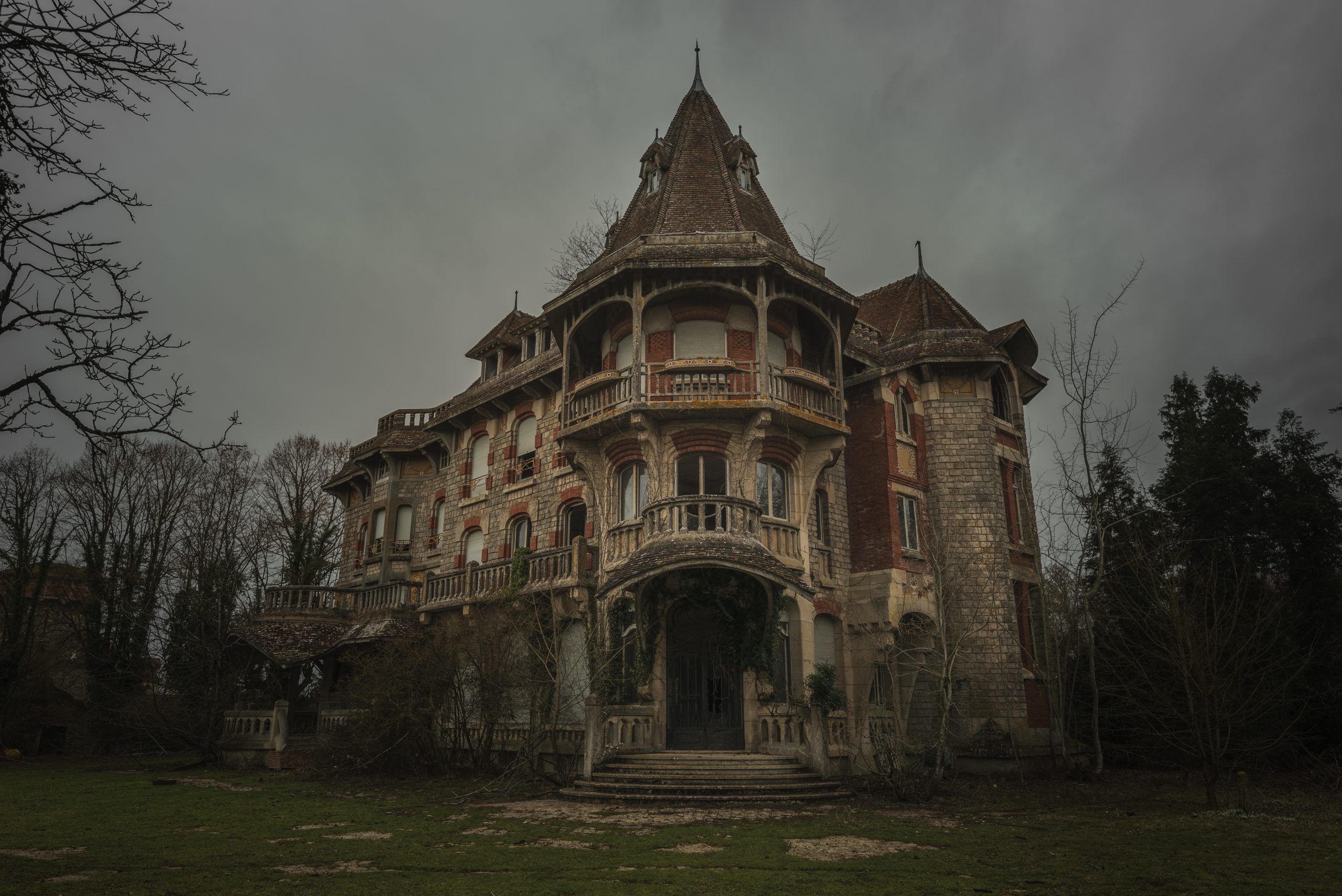 Halloween is nearly upon us, and haunted houses are opening all over the state – full of fake cobwebs, foam props, and paid actors. There are some haunted house attractions that are truly terrifying even when you know it's just for show. Well, how terrified would you be if you knew it was all real? Texas is home to some seriously haunted and spooky places, no actors needed. Check out this list of haunted houses in Texas – for real!
Littlefield Home in Austin, TX
Littlefield Home in Austin is said to be one of the most haunted houses in Texas. George Littlefield and his wife Alice are known for their contributions to the University of Texas. Alice even has a residence hall named after her, which she reportedly still frequents in her afterlife. Visitors to Littlefield Home experience unnerving sensations and cold spots, as well as hear feet running up and down the stairs. It is now owned by the University of Texas and is closed to the general public, but you can look for spooky apparitions in its windows.
Millermore Mansion in Dallas, TX
Visitors to the Millermore Mansion in Dallas report feeling watched in the home's nursery and primary bedroom. Paranormal experts believe the hauntings are Minerva and Emma Miller, second and third wives of the first homeowner, William Miller. Both are thought to have died in the bedroom while a stillborn child likely haunts the nursery. A guide once heard shrieking in the nursery only to find it empty. After leaving, she heard shrieking again with the sound of heavy scraping. When she went back to check, the crib had been moved into the bedroom, leaving scratches along the wood floors.
Thistle Hill in Fort Worth, TX
Thistle Hill in Fort Worth was constructed in the early 1900s for Electra Waggoner, daughter of a wealthy cattle and oil baron. A woman in white appears at the landing of the grand staircase and a man with a handlebar mustache can be seen wearing tennis clothes. A bridesmaid at a wedding reported seeing a woman dressed in period costume in the dressing room. When she asked staff, they suspected it might have been Electra, who enjoys greeting guests to the home. Today, it is still a special event venue where you can get married or host a party.
Elder Street Artist Lofts in Houston, TX
The Elder Street Artist Lofts near Downtown Houston used to be the Jefferson Davis Hospital. It was built in 1924 on top of an 1800s cemetery for victims of the Civil War, and a 1600s burial site before that. The building was a psychiatric ward until it closed in 1939 and was later abandoned in 1985. It sat vacant for two decades with reported sightings of ghostly figures thought to be doctors and nurses. The building re-opened in 2005 as the Artist Lofts and it is unknown if the hallways are still haunted.
Terrell Castle (The Lambermont) in San Antonio, TX
Terrell Castle, or The Lambermont, has seen a lot of grief over the years. The original owner became fatally ill in 1910 and attempted to take his own life. During World War II, a husband found his wife having an affair and murdered her and her lover. More recently, a couple staying in the home say their mini-TV was thrown onto the floor by an unknown source. Today it is an event venue that hosts an interactive, haunted cocktail party every October. If you attend, you may hear children playing on the stairs or smell the scent of cigar smoke in the library.
Do you have chills yet? There are hundreds more out there than just these five haunted houses in Texas (including these 6 in Austin alone!). Some are famous, some are unknown, and some are even listed for sale. In Texas, a haunting does not have to be disclosed, only a death by murder or because of the home itself. Look and see if any are located near you – if you dare. Don't forget to bring your camera to capture any orbs or spirits that are invisible to the human eye and be respectful of the home's history and occupants, living or otherwise. Happy Halloween!