Commercial Real Estate Photos: Daytime vs. Twilight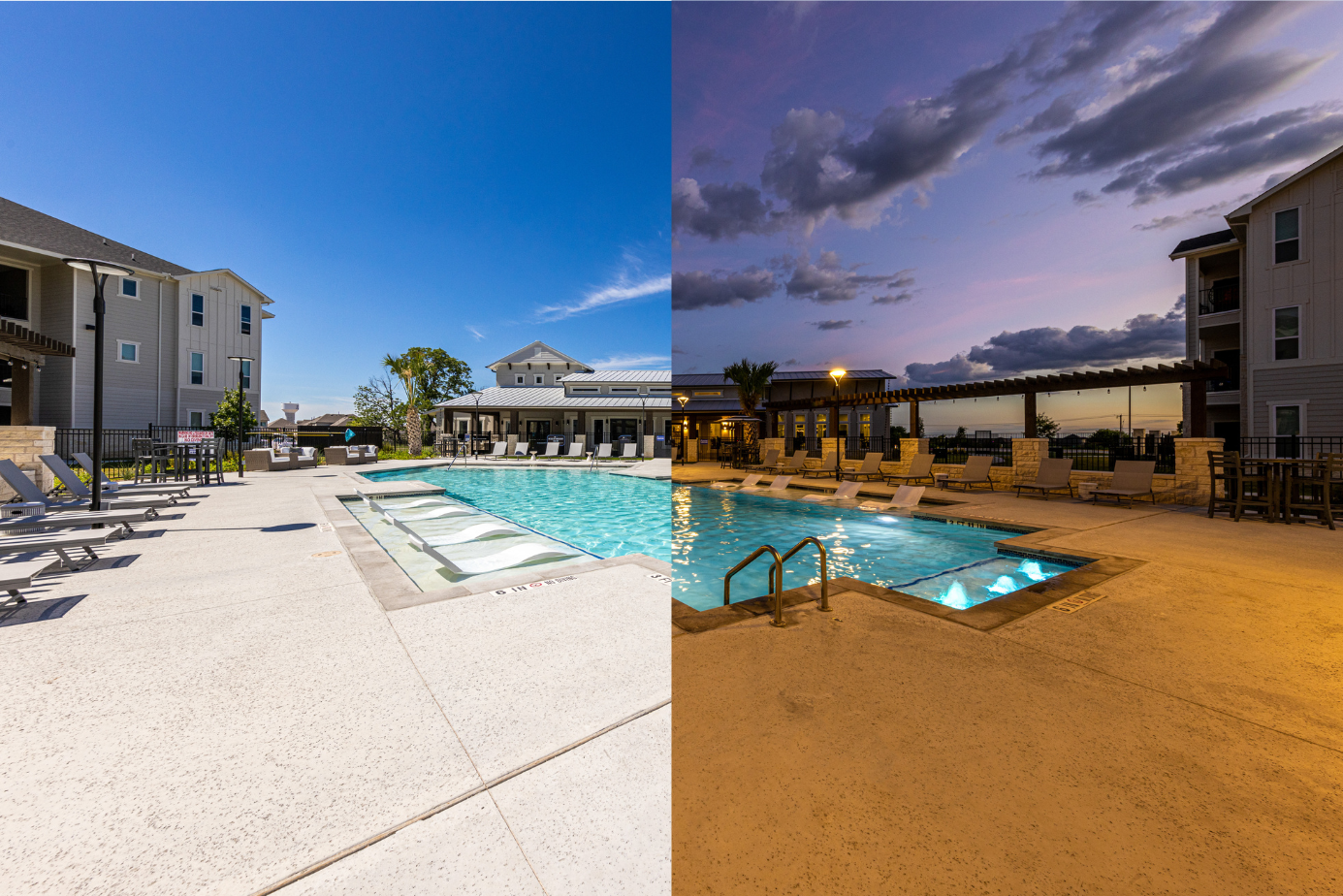 Picture this – a beautiful, sunny day over a perfectly staged multi-family commercial property. It's ready for its closeup! Now picture that same property, but in a different light – in twilight. It can't make that much of a difference, right? Well, there are actually huge advantages to capturing commercial real estate photos in the evening as well as daytime. The standard business hours of 9 to 5 have become more flexible, the value of a work-life balance is growing, and the nightlife can be as active as the daylife. Potential buyers or tenants are just as interested in a property's nighttime amenities as its daytime ones. Let's look at examples of some commercial property shoots to see how daytime and twilight images can each highlight the different benefits of a property.
Commercial Property Example 1: The Entrance
The daytime shot of the entrance is a classic for commercial properties. It's the first look for visitors and lets them know they've arrived. The twilight version of this image will show how well-lit the entrance is at night. This is especially helpful if it's located off the main road or if the signage is blocked by shrubbery or other buildings.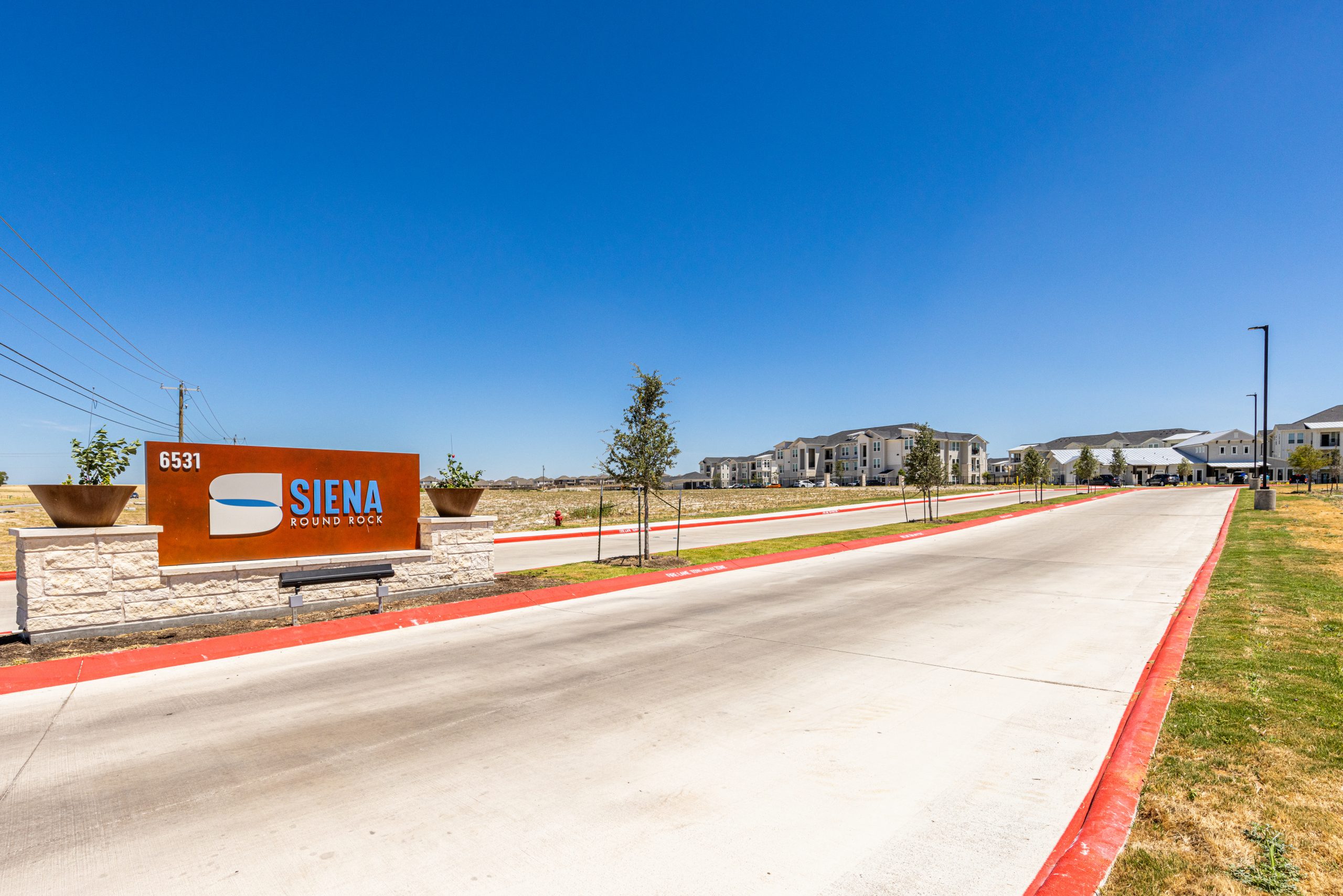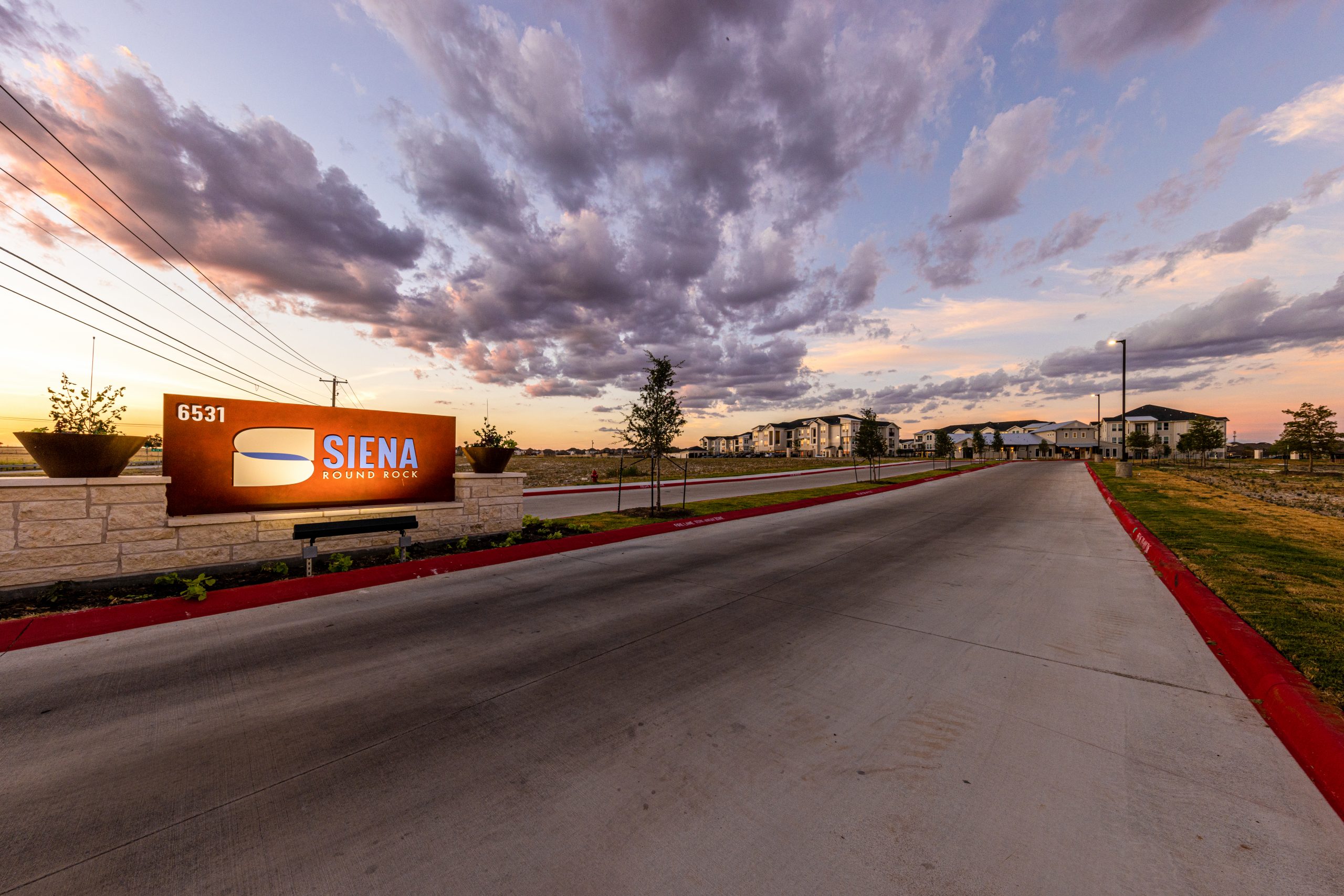 Commercial Property Example 2: The Pool
Most people love a good pool, so a daytime view of it is a must! Show off how much sunlight hits the pool with neatly staged sunbathing chairs around it. The pool can be just as fun at night as during the day, so don't miss out on a twilight image for this one, either. Especially if the pool has any special features, such as custom color lighting.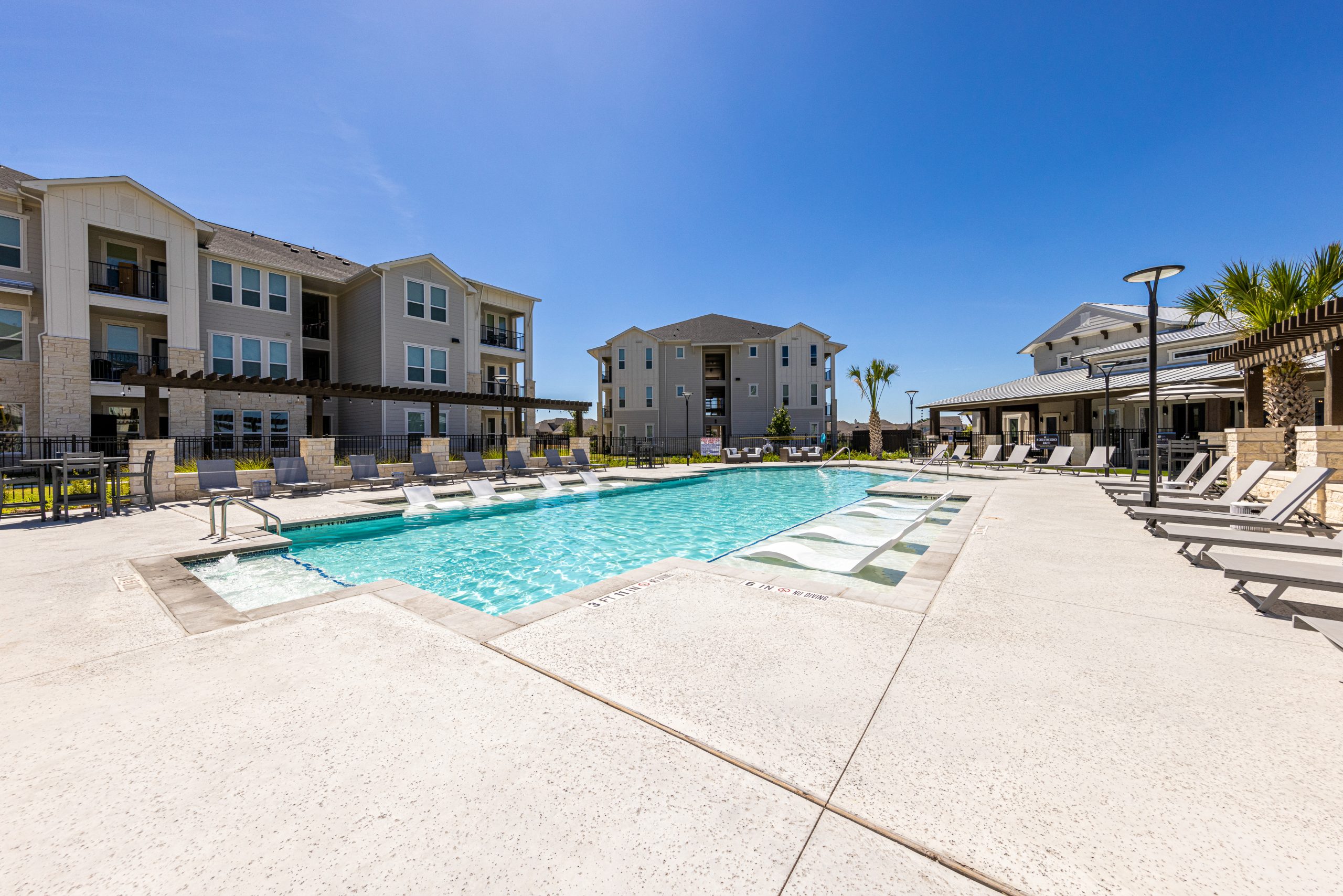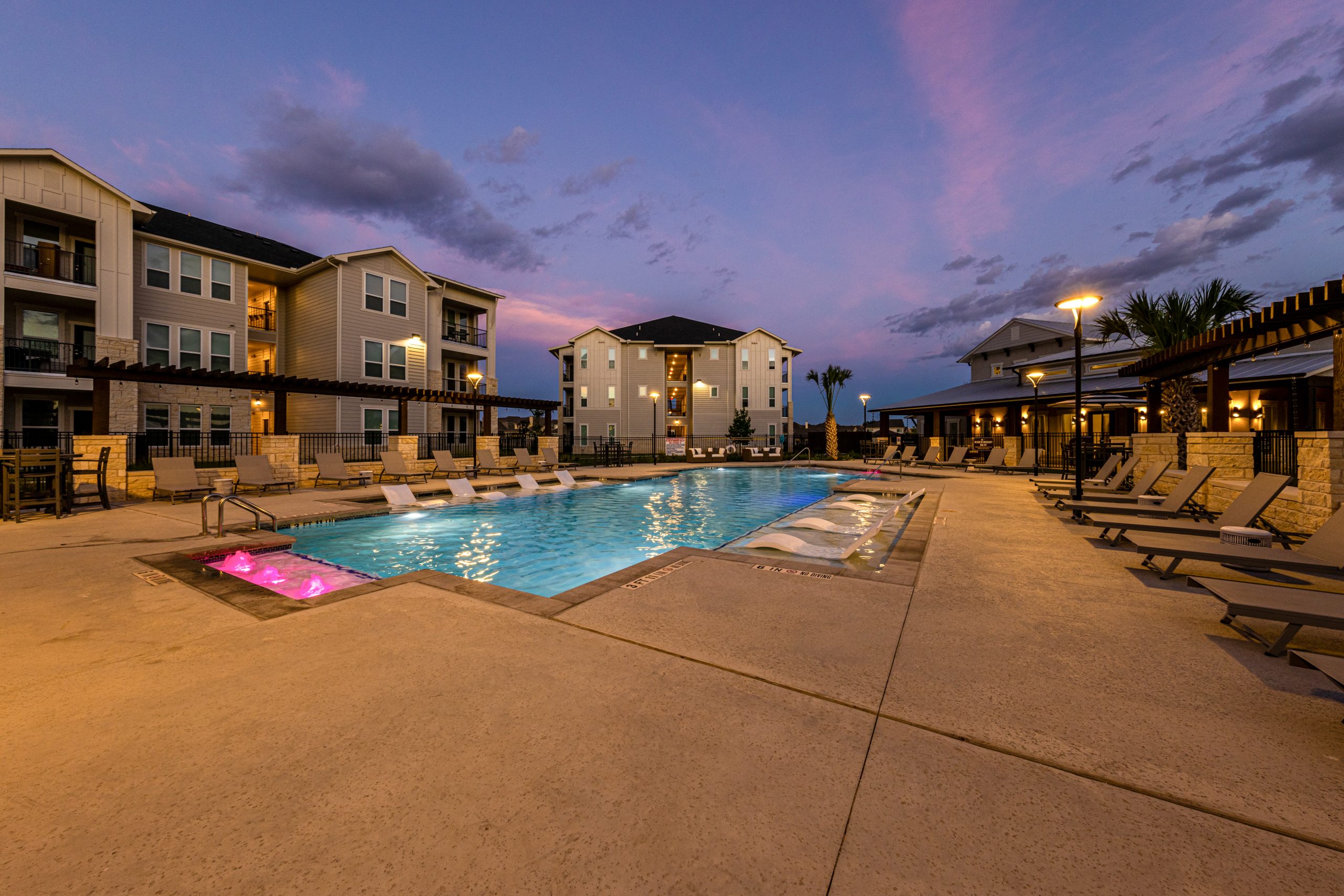 Commercial Property Example 3: The Cabana
It isn't all about the pool for everyone – some people prefer to stay nice and dry in a cabana or at shady pool-side tables. A daytime image of this area will show how covered it is under the heat of the sun. Meanwhile, the twilight image shows off the mood lighting, setting the tone for an inviting evening under the stars.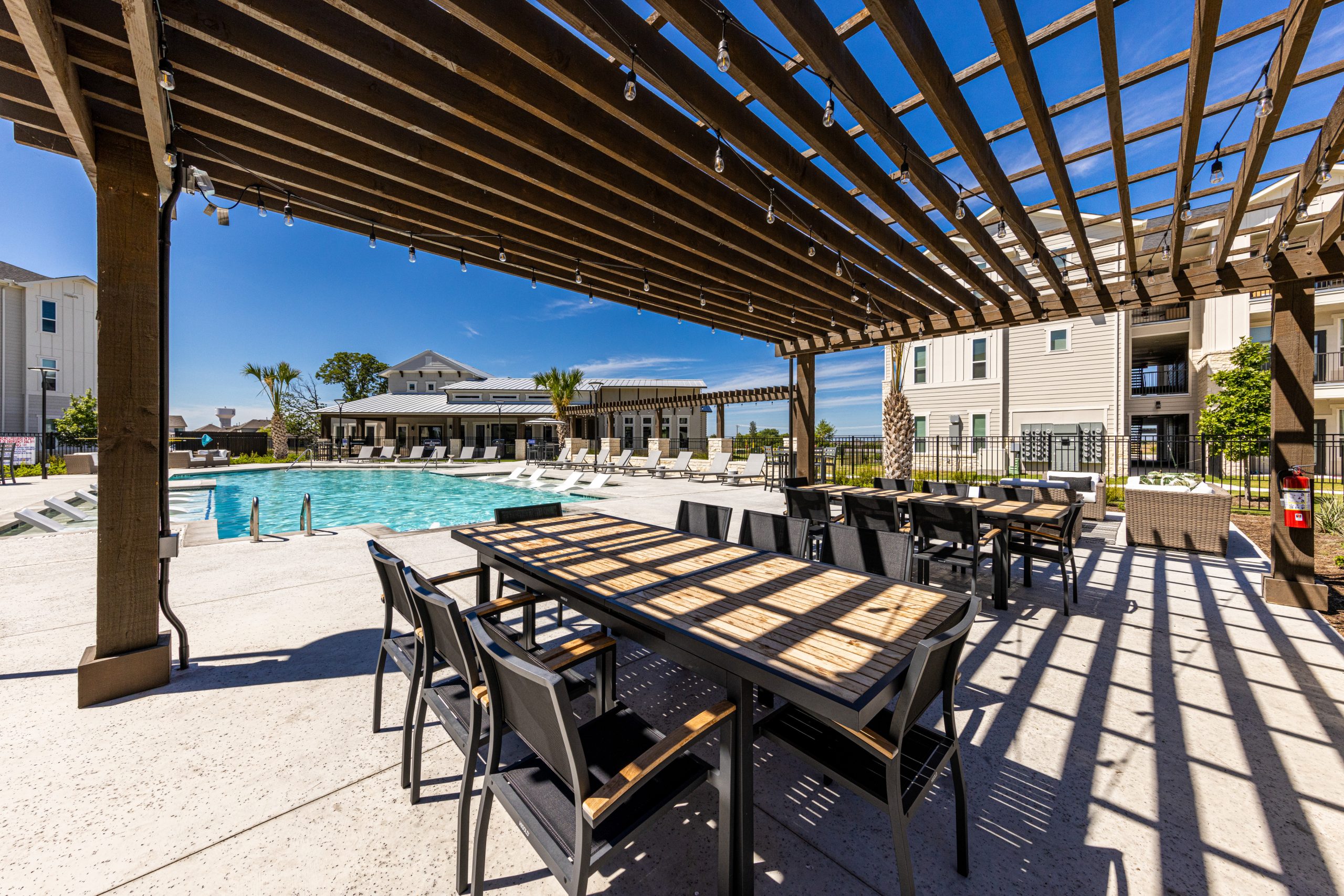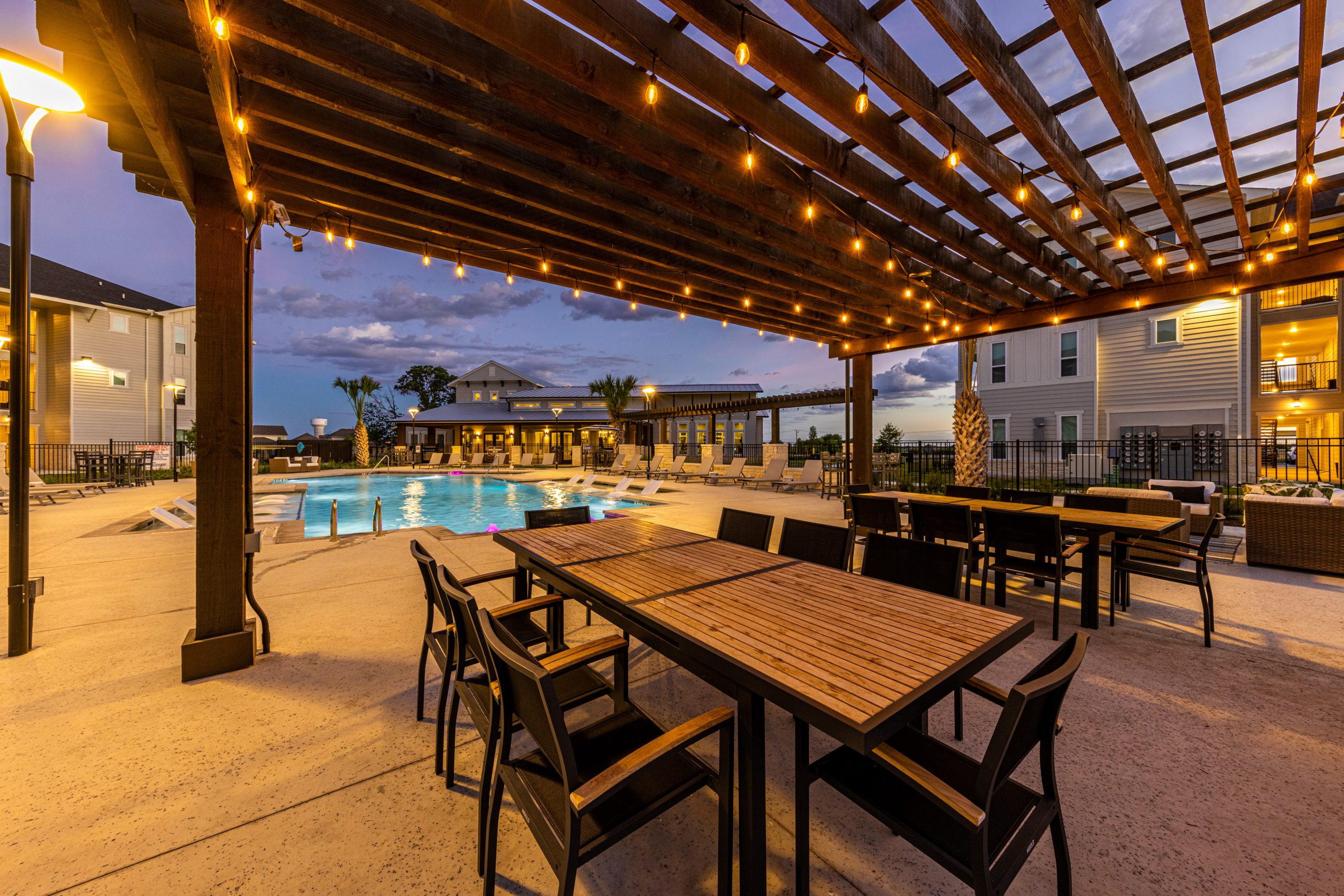 Commercial Property Example 4: The Outdoor Kitchen
What outdoor recreation area would be complete without an outdoor kitchen? The daytime shot here captures the spacious grill and dining area. There's plenty of shade cover during the day, so getting sunburnt while cooking isn't a concern. And the twilight image shows it's well-lit at night, so there's no need to multitask with a spatula and a flashlight.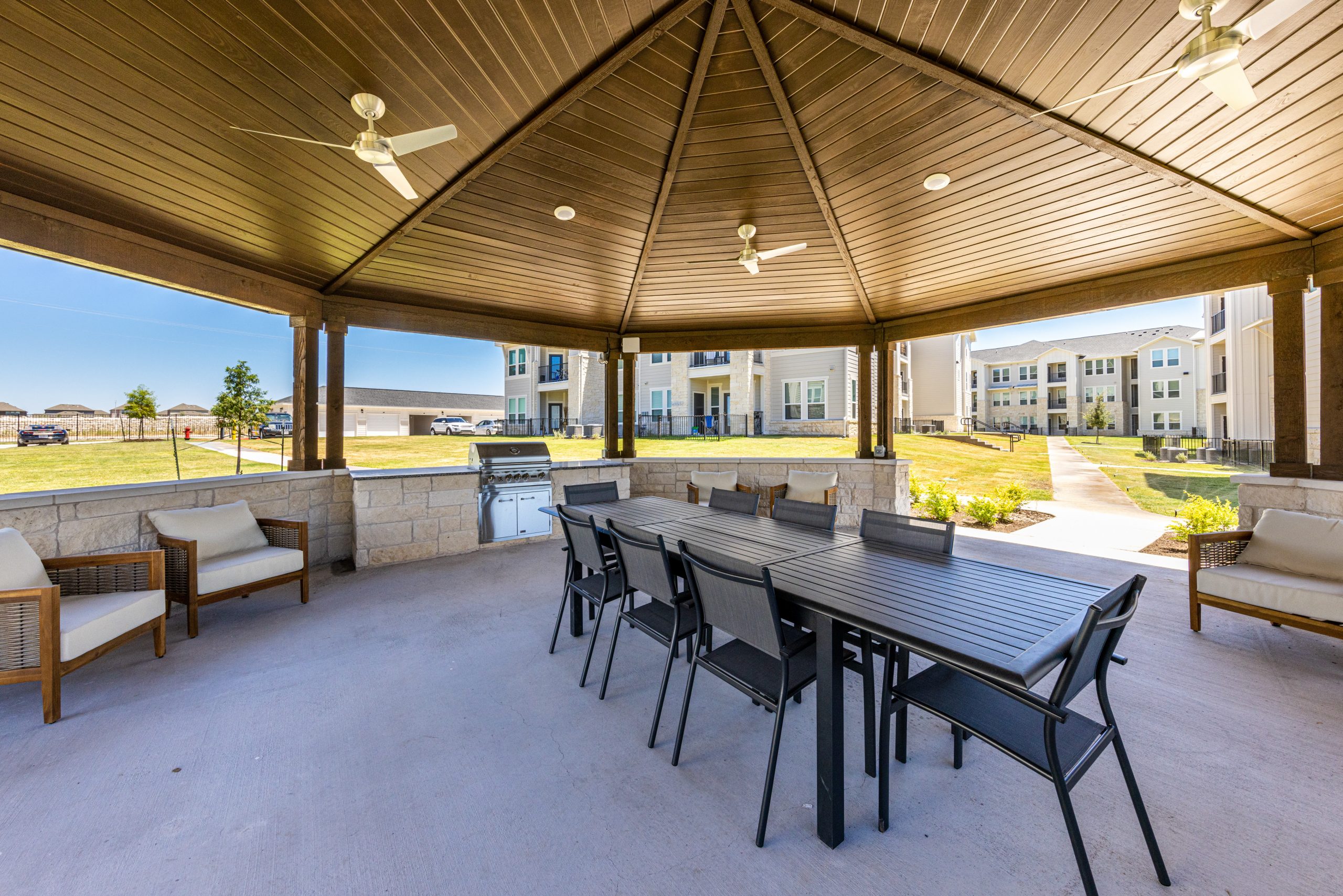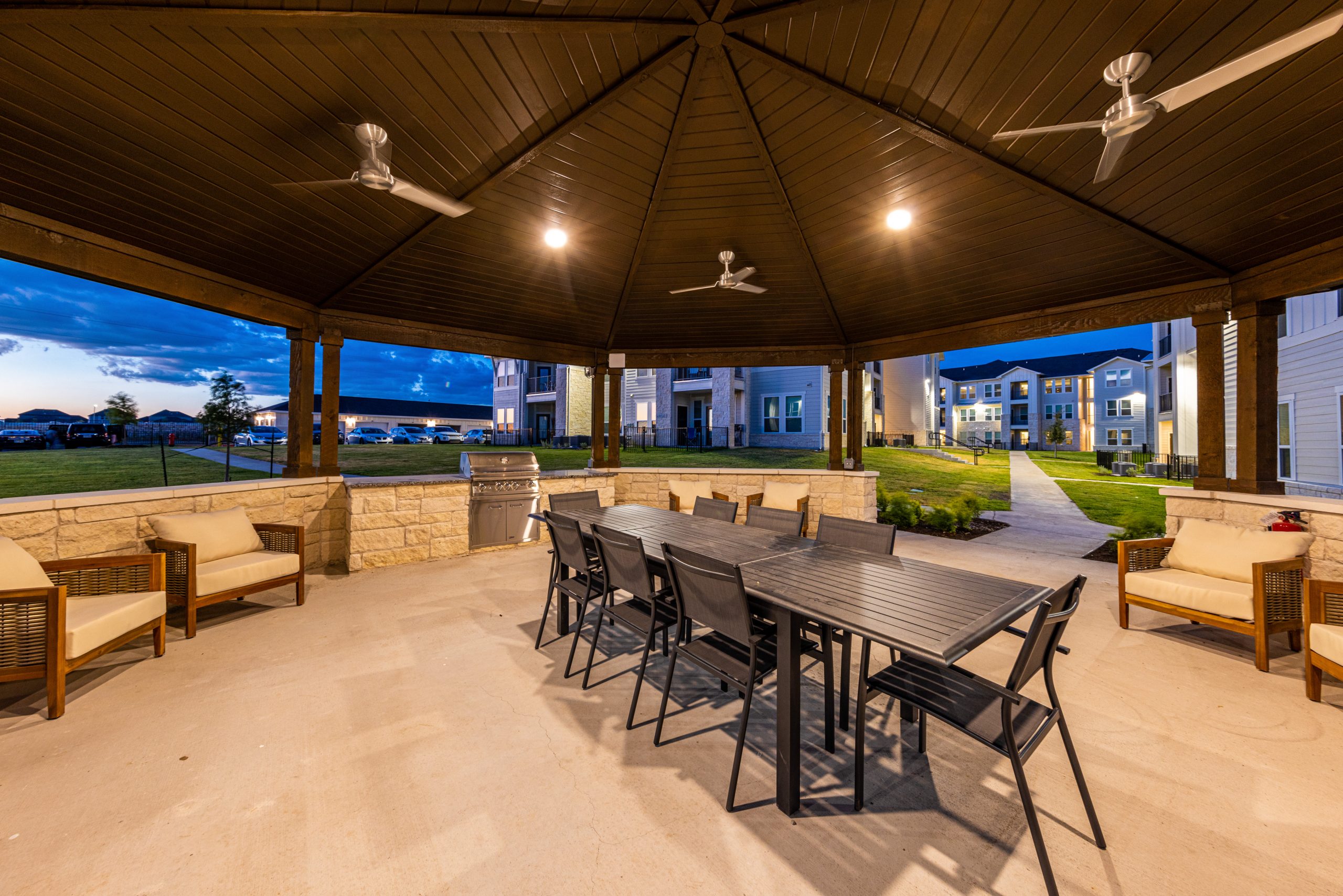 Commercial Property Example 5: The Grounds
An overall shot of the property's grounds is a nice way to show what the immediate community is like. People want to know where they might walk their dog, play a round of cornhole, or have an afternoon picnic. Capturing this shot at twilight will add a sense of security by showing how safe it is at night. No need to worry about a late-night walk to get the mail!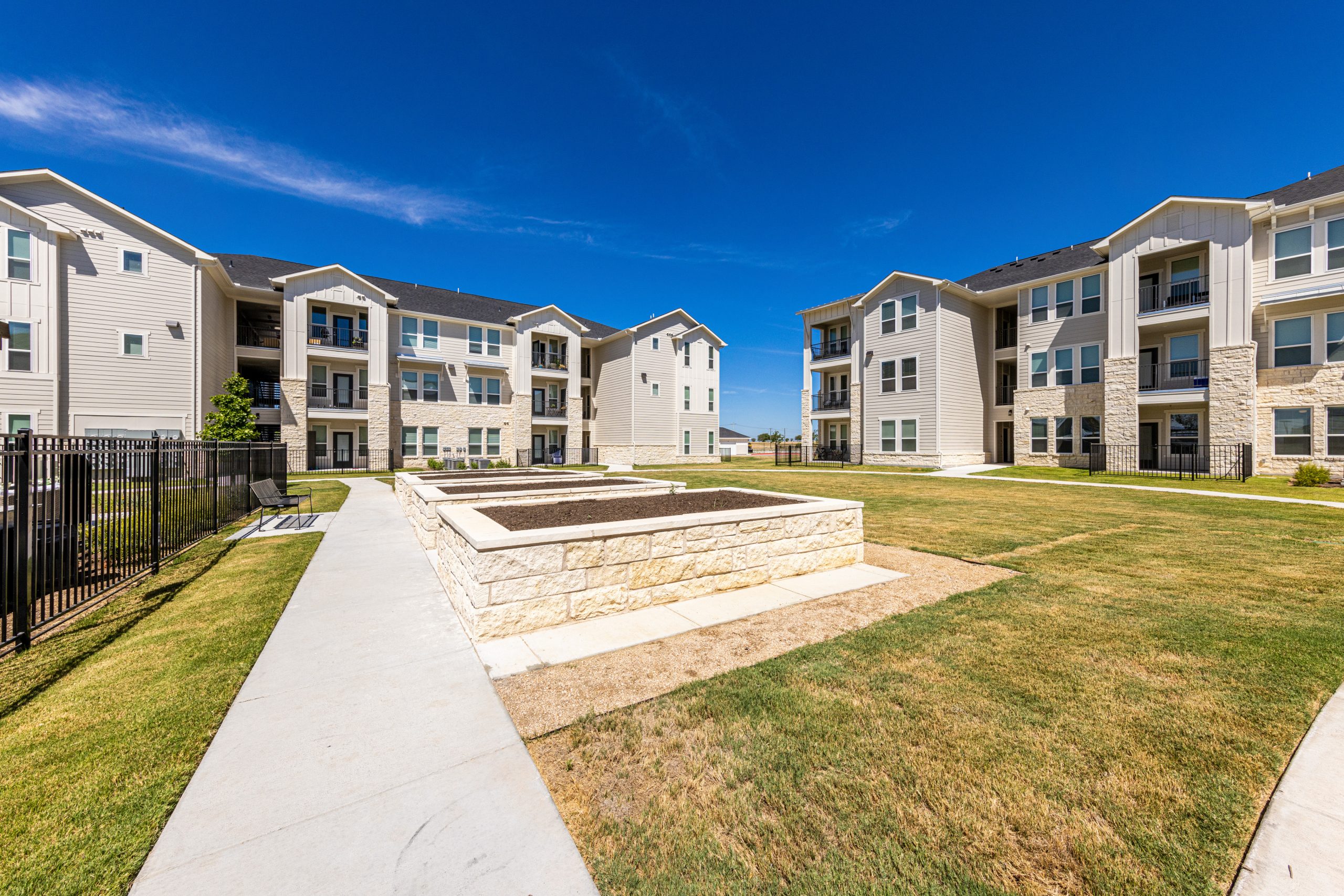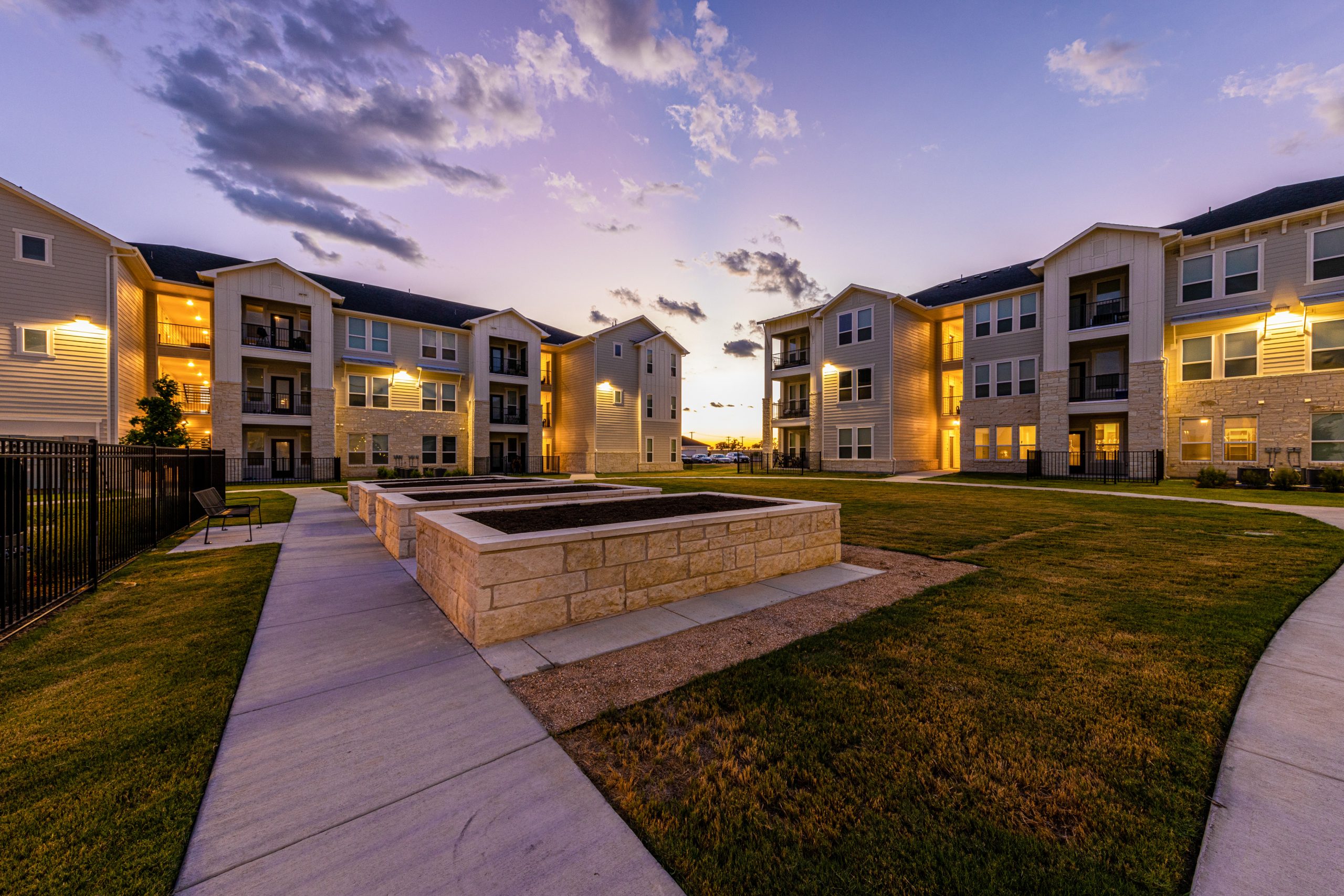 There are many more angles to capture when taking commercial real estate photos. As many as it takes to tell a compelling story of the property, from dawn til dusk. Interested buyers and tenants of multi-family commercial properties are prepared to ask questions and to carefully consider their choices. They care about more than just their basic needs being met – they're looking for the full experience. Marketing a commercial property with both daytime and twilight photos will show off the 24/7 lifestyle, even if the official business hours end at 10 pm.
Book your daytime and twilight image packages with Square Foot Photography today to start marketing your commercial property tomorrow!
Already have daytime photos of your commercial property? Book the Daytime-to-Twilight editing services with Square Foot Productions!